Nikon hopes the latest seven additions to its Coolpix digicam range will make you smile, especially since one model's able to detect the curvature of your subjects' mouths in preparation for their pearly-white smiles.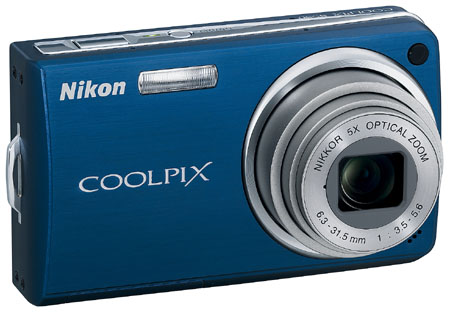 Nikon's S550: see for smiles
The ten-megapixel S550's Smile Mode displays a gauge on the camera's 2.5in LCD screen that Nikon claimed will ensure you always capture smiling faces in your pictures. Conversely, the camera also shows an on-screen warning if one of your subjects is blinking as your press the shutter key, although General Electric already offers this feature on several of its compacts.
Food mode is another slightly obscure feature, which is offered in the S520, an eight-megapixel alternative to the more expensive S550. Food mode, Nikon said, is a ready-prepared mixture of settings suitable for snapping your favourite dish. The camera's various pre-set scene modes can also be rearranged on the camera's software, allowing you to position your favourite ones, such as Night mode, at the top.
While both the S550 and S520 may offer a top ISO sensitivity of 2000, anti-shake, and a 5x or 3x optical zoom, respectively, Nikon's also bulked out the range with the S600 and S210.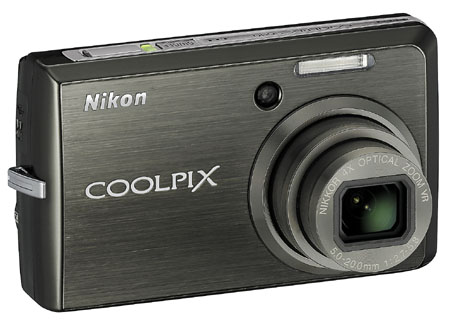 The S600 goes from off to on in 0.7 seconds
Dubbed as the successor to the 8.1-megapixel S510, the ten-megapixel S600 is touted by Nikon as having the world's fastest start-up time for a 28mm zoom lens digicam, at 0.7 seconds. Which could be handy if you're in a real hurry. Nikon's also equipped the S600 with a 2.7in LCD display, while improving on the S510's 2000 ISO sensitivity level to give the S600 an IS rating of 3200.
The S210, on the other hand, drifts somewhere in the middle of Nikon's seven-strong range. Its eight-megapixel CMOS sensor, 2.5in LCD and 3x optical zoom help it remain a technically capable camera, but the lack of any stand-out features mean it'll could miss your eye while browsing the shelves.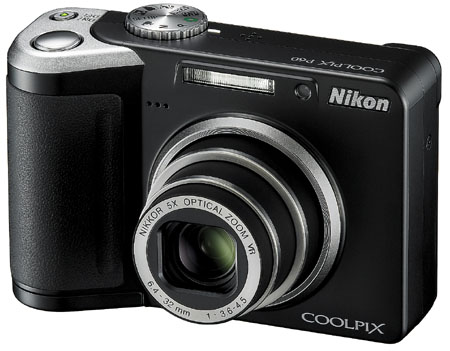 The P60 uses two AA batteries
The P60 is an 8.1-megapixel digicam which also has pretty standard specifications, such as a 5x optical zoom, 2000 ISO sensitivity and 2.5in LCD display. However, it's powered by two AA batteries, which means you won't have to lug a charger pack around if you're taking it on holiday.
Nikon's also opted for AA battery power on its new L18 and L16 digicams, which sit at the bottom end of the seven models, but which still muster-up 8m and 7m pixels respectively.
The L18 has the benefit of a 3in LCD display, compared to the L16's 2.8in screen. Otherwise, both cameras are pretty identical in offering a 1600 ISO sensitivity, a 3x optical zoom and face-recognition.
All of Nikon's seven latest Coolpix cameras have built-in mini USB ports and are compatible with SDHC memory cards, although none ship with one.
Prices range from £250 (€320/$500) for the S600 to around £100 (€145/$200) for the L16 and L18. The S520 will be available next month, whilst the S550, S210, P60, L18 and L16 will all ship in March. Nikon's S600 hits the shelves in April.