LG is building up the hype for its latest handset by announcing that it will... er... announce the phone at next week's Mobile World Congress in Barcelona.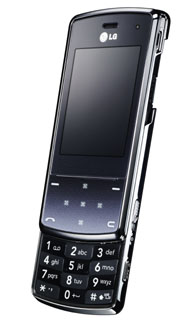 LG's KF510: touch-sensitive
Looking much like Samsung's G800 slider - reviewed here - the LG-KF510 is 10.9mm thick and incorporates a three-megapixel camera. LG will unveil the handset again, this time detailing all of its other features, in a week's time.
We do know though that it has a built-in MP3 player and a tempered glass faceplate, which incorporates touch-sensitive controls dubbed "advanced touch technology" by the Korean manufacturer.
The LG-KF510 will be available next month in either Stardust Dark Grey or Sunset Red. There's no word yet on pricing.
Similar topics