Sony has announced it will make a satin silver 40GB PS3 available only in Japan, to accompany the black and ceramic white versions already available over there.
The Satin Silver Sony Playstation 3 will go on sale on 6 March for ¥39,800 ($362 or about £185).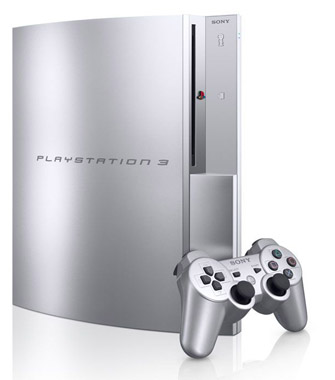 Potentially problematic with fingerprints, like the black model, we suspect
Sony will also offer the Dualshock 3 controller in matching Satin Silver, but isn't bundling it with the console. Instead, you'll just get the SixAxis controller - minus the rumble.
The new launch follows the release of the Ceramic White PS3 in Japan last year, that has recently been confirmed for an appearance in the US.
No other colours aside from the standard issue black have been announced for launch in the UK.
Sponsored: Webcast: Ransomware has gone nuclear