First seen at CES in January, the Archos TV+ launched in the UK this afternoon and will be available in two variations: the 80GB and 250GB model, priced at £180 and £250, respectively.
It combines a Wi-Fi media player with a hard drive to allow you to stream or store movies, music, photos, podcasts and web video, while the Electronic Programme Guide (EPG) enables the device to be used in a Sky+ style and can be updated automatically over Wi-Fi.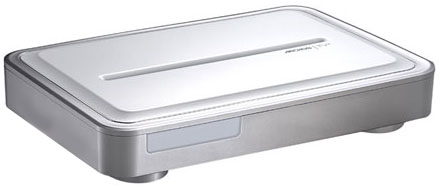 Archos' TV+: full DVR, but no HD
To take advantage of the device's internet browser capabilities however, an additional outlay of £20 is required. The H.264 plug-in and the MPEG 2 plug-in are also extra, but price details for these weren't available yet.
The unit can transfer content directly to an Archos portable media player with alleged speeds of around ten minutes for a two-hour movie. It can also record from DVD.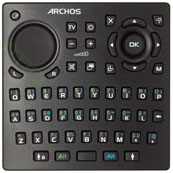 Browser-friendly remote with mouse pointer
Like the Archos PMP range, the TV+ supports most file formats, however, it doesn't support DivX and is not HD compatible. Plug-in dependent, supported formats include: MPEG4, WMV, H.264 up to DVD resolution and AAC sound, and MPEG2 [email protected] up to 10Mb/s and AC3 stereo sound.
What is called the Archos Media Club is live in France now and promises to have movies available for download. According to Tony Limrick, MD of Archos, the company is currently engaged in talks with most major Hollywood studios. He did stress, however, that the Archos Media Club was different to the content portal that will feature on the Archos TV+.
Sponsored: Webcast: Discover and secure all of your attack surface