Review Some products' claims to be pocket-sized often stretch the imagination - and the material. Pentax describes the Optio S10 as being "ultra compact" but this time it's dead right. This camera isn't just pocket-sized, or even palm-sized – it's diddy.
Soon to complemented by the newest addition to Optio range - the S12, the S10 measures just 87 x 54 x 21mm in size and weighs a paltry 130g with battery and memory card in place.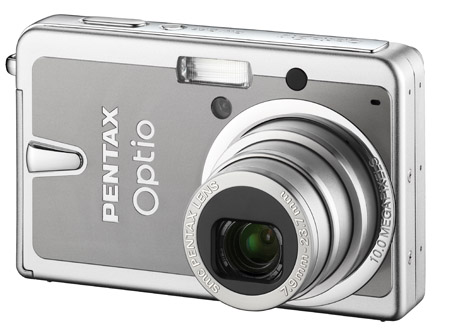 Pentax's Optio S10: teeny-tiny
So, full marks to Pentax for portability. The Optio S10 certainly looks stylish, finished as it is in very handsome two-tone aluminium. On the top are a shutter button and a power button which glows green when the S10 is ready for action.
At the front is the lens, flash, pinhole-sized microphone, autofocus light and a senor window for an optional remote control. The rear is dominated by a 2.5in LCD screen with 232,000 pixels - which for some strange reason, Pentax describes as "23.2 megapixels" in the instruction book - zoom rocker switch, playback button, menu button, a green button for quickly reverting to the factory settings, and a five-button multi-controller.
At the side is a flap that covers the battery, memory card slot (SD/SDHC), power socket and a mini USB port that doubles as a PC/AV out connection.
Sponsored: Webcast: Discover and secure all of your attack surface