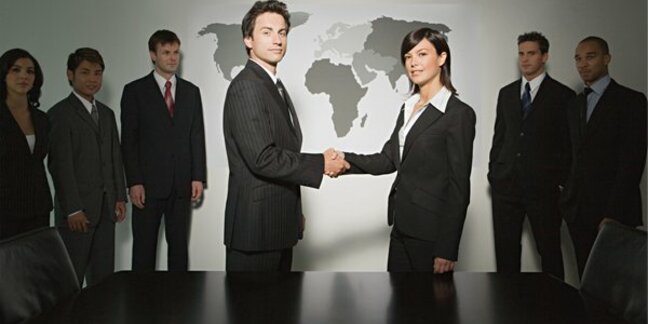 The prevailing view among SaaS evangelists seems to be that if it's hosted and charged for on a price per user per month basis, or better still free, then it must be good. This is a religious standpoint that is no more useful or valid than oft-heard claims that open source software is universally better than the commercial equivalent. At the end of the day, it is fitness for purpose and the balance between cost, risk and value that matters for mainstream business use, and there is good and bad in all camps.
When I challenged some of the purist SaaS thinking in a blog post recently (see Dissecting SaaS), I got a lot of phone calls and emails from SaaS providers offering to 'educate' me on how their particular service was as an example of why the SaaS delivery model was so compelling. After listening to a few of these stories, I was still singularly unimpressed with most of what I heard – essentially far too much 'me too' reinventions of traditional applications that typically did less than the solutions they were supposed to be replacing.
Despite all the hype, I don't seem to be alone in my unwillingness to blindly accept everything SaaS as representing the future of IT. Reg readers too seem to have a healthy degree of scepticism for a lot of the SaaS-related noise we are hearing. The recent Tech Barometer survey, for instance, placed SaaS right at the bottom of the list of IT-related priorities.
So am I saying it's all rubbish? Not at all. My own company doesn't own or run any servers, for example, and relies completely on two SaaS providers, Incontech and Cobweb, for collaboration and email services respectively. What both of these organisations have in common, though, is that services are founded on mainstream technology – they are not reinventing any wheels for the sake of it. The proposition is one of removing the need for capital investment coupled with a promise to take away the challenges and distractions of managing and supporting systems. From a comfort perspective, the underlying use of mainstream applications means we are not locked in – we can switch providers or bring our systems in-house relatively easily if we need to for any reason.
The trouble with many of the SaaS start-ups, though, is that the foundation for their service is a home-grown application. The old argument to justify this is that applications designed and built from the ground up for so-called 'multi-tenancy' deployment enable a superior service to be delivered. Pretty much all established software vendors now have this as a design requirement, however, so a SaaS friendly architecture is no longer significant differentiator. The second argument, that home-grown service provider applications avoid subscription fees being inflated by the cost of commercial software licences, is still a valid one, but the flip side of this is that options for the subscriber to later bring the application back in-house or switch providers can be severely restricted. To put it another way, there is a significant risk of lock-in so you had better be sure of not just the provider, but the incremental value you are going to get from the service compared to other offerings – whether SaaS or traditional on-premise in nature.
Interestingly, if you look at service provider authored SaaS applications in this way, i.e. by asking what new they bring to the party in terms of capability, then the SaaS delivery element sometimes becomes a bit of red herring. Will offerings like FreeAgent, for example, be successful because they are SaaS-based or because they fill a gap? – in this case the need for 'cut the crap' accounting, billing and tax management designed for IT contractors and the like that are not well served by traditional players like Sage. The significance of SaaS here is mostly to do with allowing start-ups to come to market quickly without having to worry about physical software distribution – but it is precisely because such barriers have come down that we need to look at the quality and completeness of the functionality on offer before we sign up for stuff. The reality is that we will continue to be faced with a stream of incomplete, mediocre and even quite poor offerings, as well as the good ones, and I for one am very wary of the 'perpetual beta' Web 2.0 philosophy when it comes to solutions I need to run my business.
Looking forward though, the purist and evangelistic view of SaaS will gradually fade away over time. The future lies in open software architectures that can operate effectively across company boundaries, which is basically a fancy way of saying that we are heading towards a world in which it will be easy to plug external services into internal systems to achieve the optimum mix for the particular requirement at hand. That's why I like companies offering services that complement on-premise solutions. One of the cleanest examples of this I have come across recently is Mimecast, which provides a bunch of services such as security and archiving that essentially plug into your in-house email infrastructure over the wire, without asking you to shift the whole kit and caboodle into 'the cloud'.
To net all this out, the trick is not to get sucked into all of the hype. In one form or another, software functionality delivered over the wire as a service will find its way into most businesses over time, but SaaS is not in itself some kind of magic bullet. It's simply another option for potentially meeting business requirements that is appropriate in some cases, but not in others. ®
Sponsored: Webcast: Ransomware has gone nuclear