HTC's long-awaited Shift UMPC is set to arrive in the UK later this month and, rumour has it, you'll also be able to buy it from Orange.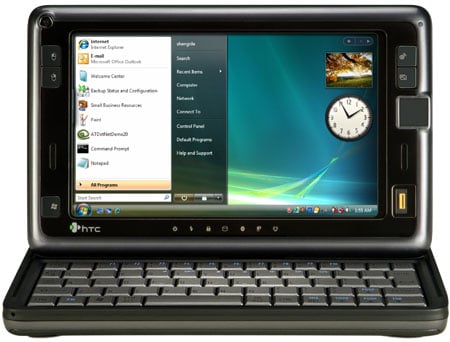 HTC's Shift: runs Vista, connects to 3G
The Shift, which first appeared almost a year ago and was due to go on sale in November 2007, will be available from online retailer Expansys on 19 February, for a device-only price of £885 (€1185/$1720).
Separately, bloggers Tracy and Matt claim to have seen a copy of Orange's retailer-oriented February pricebook, which apparently reveals that the network operator will offer an own-brand version of the UMPC in March.
A clipping, supposedly from the pricebook, gives a brief outline of the Shift's specs, but states that it "cannot make voice calls using a mobile network".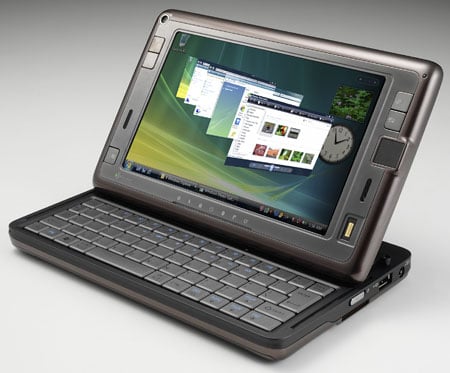 More than three times the price of an Eee
So what other features does the pricey device have? The Shift has a 7in touchsensitive display that tilts up to reveal a Qwerty keyboard. It runs Windows Vista Business edition, and hides 1GB of DDR 2 memory and a 30GB hard drive under its shell.
For data connectivity, the Shift has quad-band GSM/GPRS/Edge, 3G HSDPA for connections of up to 3.6Mb/s, Wi-Fi and Bluetooth 2.0. There's a fingerprint reader to stop unauthenticated users from easily gaining access.
Orange was unavailable for comment at the time we went to press, so if you're looking to land yourself an HTC Shift as soon as possible, your best option is to head to Expansys' website.