Designer handsets and phones with the backing of a prominent fashion label are ten-a-penny nowadays. However, a concept model designed on behalf of Chanel really stands out from the crowd.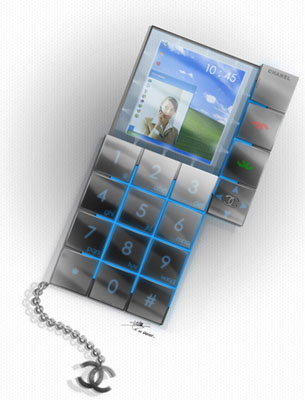 Chanel's concept hanset
To start with, it's a slider handset, but not your run of the mill Samsung G600-type slider. The concept allows the screen to be pushed down into the keypad, making it a much more suitable size for your handbag or manbag - despite looking like one side of a Rubik Cube.
The designer, Fred de Garilhe, envisages the phone integrating fibre optic cables into the handset, allowing for data transfers between the screen, the main keypad and the secondary pad that's formed when the main pad slides down to reveal the display.
Chanel had no hand in the handset's design, but it would certainly cause a stir if it did. Will the phone ever make it into the malls? Who can say...
Sponsored: Webcast: Ransomware has gone nuclear