Brit firm levitates floating chair
Grav-busting maglev lounger
It may not be the flying car we've been waiting for since the mid 1950s, but Brit firm Hoverit has come up with what may prove to be the next best thing: a Newton-snubbing maglev lounger.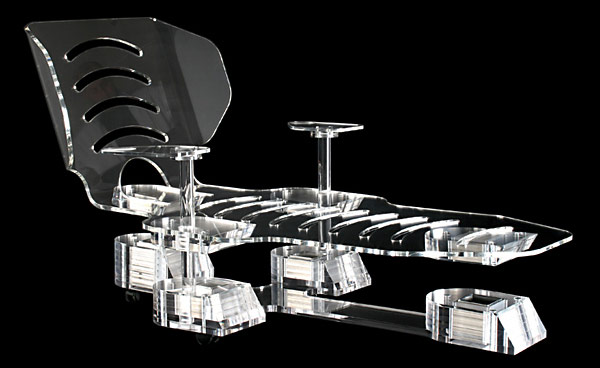 The company's Steve Wild explains: "The Hoverit Lounger is British designed and built. It is precision engineered from clear acrylic and hovers through the use of powerful magnets, floating up and down on two guide bars to give the feeling of lying in mid-air."
Hoverit will officially levitate the chair at the Ideal Home's Centenary Show in March, and reckons it's expecting "significant interest" in the product.
Prices for the Hoverit are currently on application, but we can reveal that the floating on air experience will set you back a cool £5875 - a lot more than a deckchair, but considerably less than a Moller Skycar. ®