Tiny, take-apart handset enters the record books
Not so much a phone, more a USB key?
Israeli manufacturer Modu Mobile has officially created the world's lightest handset, with recognition from Guinness World Records. Its eponymous handset also comes apart to allow complete customisation.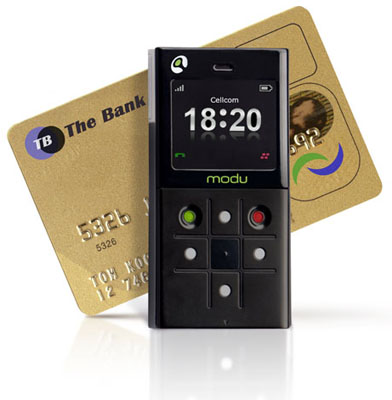 Modu's Modu: on the small side
Dubbed Modu, the 40.1g handset measures just 72 x 37 x 7.8mm. Despite its diminutive proportions and domino-esque design, the Modu still includes many of the functions of a standard mobile phone. Bluetooth is present and there's 1GB on internal storage, in additional to a five-megapixel camera.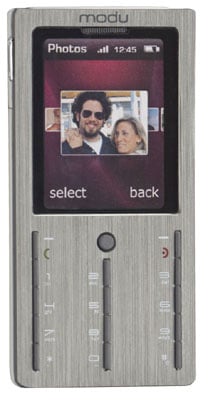 Slip it into different 'jackets' for different looks
It also comes apart to slot into various 'jackets' to give the handset different looks. Sections of the handset can be taken off of the main unit. For example, slide the phone's keypad off and you reveal a USB connector, allowing the display and storage section to be slotted into a laptop.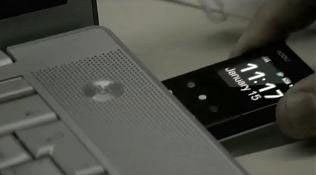 Connect it to your computer
The manufacturer said that sections of the handset, such as its camera, can also be removed as required.
Modu Mobile claims to have signed agreements with several big-name manufacturers, such as storage company SanDisk, record label Universal and in-car stereo manufacturer Blaupunkt, which suggests that Modu will be heavily music orientated.
The USB connector is expected to allow it to be hooked up directly to Blaupunkt car hi-fi headers, for example.
The Modu is expected to launch into Europe during Q4, but it's not yet known how much it will cost. However, the handset will be on display at next week's Mobile World Congress in Barcelona.