Zeemote unveils controller for phone games
Sixaxis jr.?
Mobile World Congress Like playing games on your phone but you're fed up using a numeric keypad to play? Start-up Zeemote reckons it has the answer: a compact Bluetooth-connected joystick controller.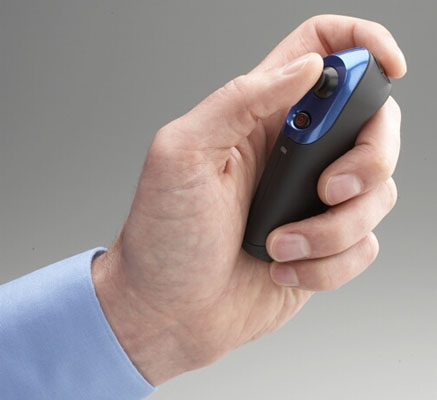 Zeemote's Zeeote: phone gaming gets serious?
Also dubbed the Zeemote, the 95 x 35 x 20mm, 47g gadget is designed to be held in one hand while you hold your phone in the other. There's a joystick on top and a switch just behind it, both placed for easy thumbing, and two buttons on the front ready to be triggered with your index finger.
Tucked inside in an indent on the lower side of the controller is a fourth key that can be pressed with your middle finger. All four buttons are user-programmable, Zeemote said.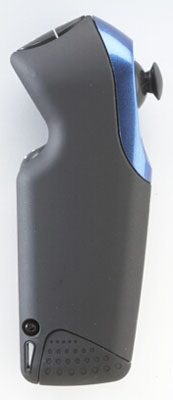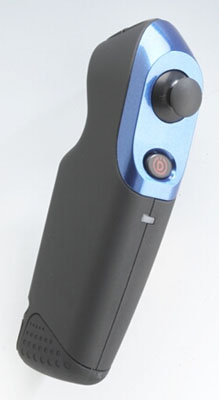 Sixaxis it ain't
The add-on is powered by a pair of AAA batteries.
Zeemote – the company – claimed the controller brings "near-console game play", which is perhaps stretching the point a little. It's no Sixaxis, after all. But it cerainly makes playing some mobile titles, like Tomb Raider Anniversary easier than they are when all you have is a text-messaging centric keypad to steer Lara with.
Zeemote didn't say when its controller will go on sale, or how much it'll cost. The company is hoping mobile phone operators will bundle the gadget with gaming handsets.
Mobile World Congress 2008 Complete Coverage here