Mobile World Congress Nokia today took its phone-as-navigation device strategy to the next level, announcing Nokia Maps 2.0 and a handset to go with it: the 6210 Navigator, successor to the 6110.
Maps 2.0 builds on the previous version's ability to work with satellite data augmented by location information calculated from a handset's position relative to cellular base-stations with Google-style satellite maps and a mixture of the two styles - hybrid maps.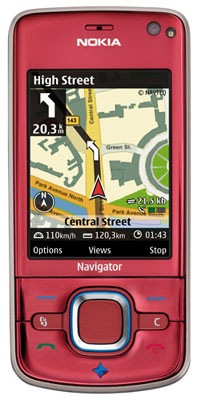 Nokia's 6210 Navigator: with Maps 2.0
The route planning option is still present, as is the pay-to-use turn-by-turn navigation feature, now extended with pay-to-read multimedia city guides. Users get the first ten minutes' access to the guides for free.
Traffic information has been added too, but again comes with a usage fee attached.
To expand the user base, Nokia said it will release a version of Maps 2.0 for S40 phones. Currently, it's for certain S60 handsets only.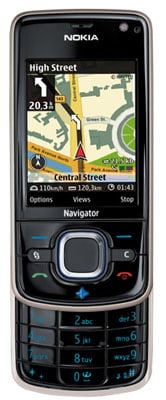 Pedestrian-friendly, according to Nokia
The 6210 uses Maps 2.0 to display a compass mode aimed specifically at pedestrians. Indeed, Nokia stressed that the 6210 is more for users on foot than drivers. The handset will work out of the box in this mode - the owner doesn't need to fit a SIM card. Though if they don't they won't get the GPS assistance, of course.
The 6210 has 3G HSDPA on board. There's a 3.2-megapixel camera on the back and an FM radio too. It comes bundled with a 1GB memory card.
Nokia Maps 2.0 is available now in a pre-release version here. The 6210 Navigator goes on sale in Q3 for under €300.
Mobile World Congress 2008 Complete Coverage here
Related Review
Nokia 6110 Navigator


Similar topics