Much more significant, I thought, were SE's other new models, including two new Symbian phones. Check out these two: G900 looks indistinguishable from SE's feature phone range. They've got discreet touch-screens and a stylus so discreet it's hard to spot.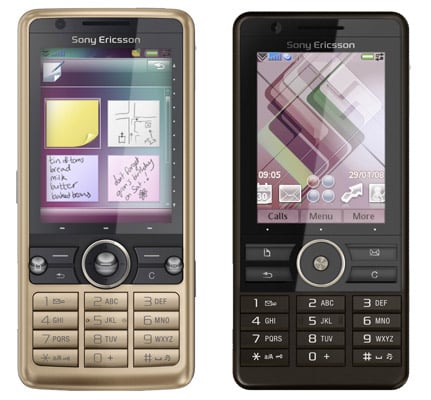 Smartphones, but you'd never guess: G700 and G900
It's been a long haul – it's four years since we were shown UIQ on a rocky boat in Cannes; more recently, UIQ was acquired by Sony Ericsson and is now fully spun out in a joint venture with Motorola.
Sony Ericsson has enhanced the UI with panels over the standby icons, which actually give useful information still doesn't tell you who has just texted you – or what the message says) – and the performance is excellent, on a par with the feature phones today.
The understated launch shouldn't detract from their possible impact. By preserving UI consistency with SEMC, the feature phone platform, Sony Ericsson has a huge advantage over Nokia, whose S60 sprouts ever more menus and options. Yet still doesn't tell you who has just texted you, or what the message says. It's time for the Finns to give the UI a radical overhaul. The disappointment when people see the hardware design of a new Nokia – then notice that it's running S60 inside - is quite palpable.
And although the W980 too was eclipsed by today's Xperia announcement, I can see it becoming a plausible music phone. It's a folder design that's as fat as an N80, with a touchscreen on the front, and 8GB inside. The sound is great, and it too has an FM transmitter built-in. But I noticed it smudged easily and the lack of a standard 3.5inch jack will limit the appeal. Then again, shake control and in particular, the excellent integration with Shazam's "What's that song?" look-up service haven't dimmed the appeal of the Walkman phones one bit. Sony Ericsson still seems to have the edge over the others in battery life, too.
And the W980 has got haptic feedback – the new herpes. ®
Bootnote
We'll be unveiling the winner of the prestigious Golden Goldfish Award - given to the World's Worst Unboxing Video - later this week.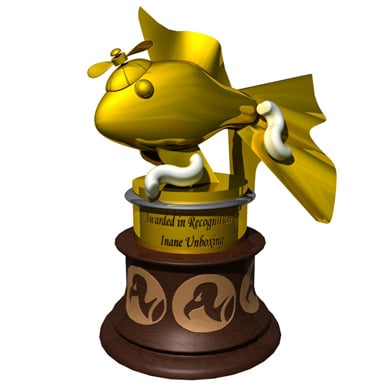 Barcelona holds its breath: The Golden Goldfish
So if you fancy a prize, just trawl the web for some truly awful User Generated Content that fits the bill, and was created before January 18. Points are awarded for Unboxings with really epic soundtracks. Hurry!
Mobile World Congress 2008 Complete Coverage here
Similar topics