Mobile World Congress Toshiba has unveiled a Windows Mobile-based smartphone that, as technically advanced as it may be, has unfortunately been released with the same product number as a rival Samsung handset.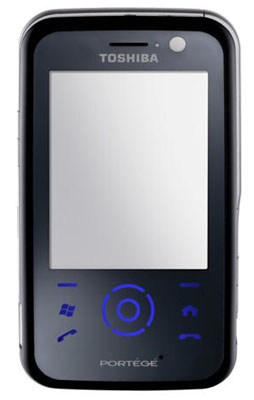 Toshiba's Portégé G810: 2.8in touchscreen
The good news for Toshiba though is that its Portégé G810, to give its full name, doesn't blur any technical lines with Samsung's offering and has a quirky design, such as blue accents on its limited number of keys.
Users get a 2.8in 240 x 320 touchscreen with the G810 phone, which measures 58 x 110 x 14mm. It supports quad-band GSM/GPRS/Edge, in addition to 3G HSDPA for connections of up to 3.6Mb/s. GPS and Bluetooth are also present.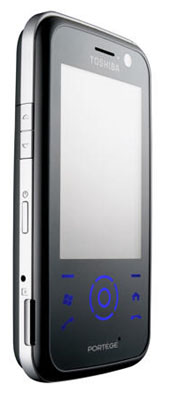 The G810 has a three-megapixel camera
Although most of the Toshiba G810's technical specifications do make the handset seem more business focused than a freshly-starched shirt and copy of the Financial Times, there's a three-megapixel camera slotted in for fun too.
Once the day's out, you'll be able to relax to your favourite tunes, with MP3 and AAC just several of the formats supports. Or, kick back by watching video footage, such as in MPEG 4 or WMV format. A Micro SD slot supports cards of up to 4GB in size.
Samsung's Toshiba's G810 handset will be available in Europe during Q2. There's no word yet on pricing.
Mobile World Congress 2008 Complete Coverage here
Similar topics