Mobile World Congress That purveyor of cheap but stylish handsets Alcatel today took the wraps off its 2008 line-up. While none of the new phone will challenge the heavyweights when it comes to features, they do the basics - and they're smart lookers too.
Alcatel's flagship phone is the OT-V770, and if you're not impressed by its 220 x 176 display - it is capable of showing 262,144 colours - and 1.3-megapixel camera, maybe its 10mm thickness will appeal. The V770 incorporates a multi-format music player, Bluetooth 2.0 with A2DP stereo streaming, 10MB of user memory, a 2GB-max Micro SD card slot and tri-band GSM/GPRS connectivity.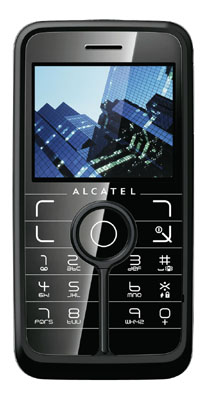 Alcatel's V770: 1cm thick
The V770 will be available in a choice of white or black when it goes on sale in March.
Before that - later this month - the OT-V270 clamshell hits the market, with a PEBL-like chrome look with a see-though LED readout in the lid. The screen's a basic 1.5in, 128 x 128, 65,536-colour job. It's a dual-band phone.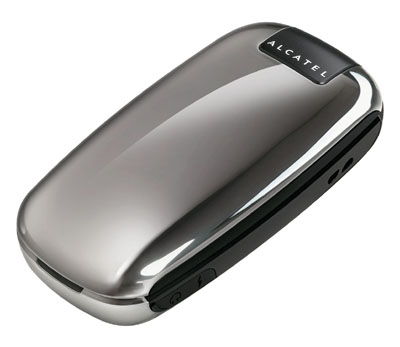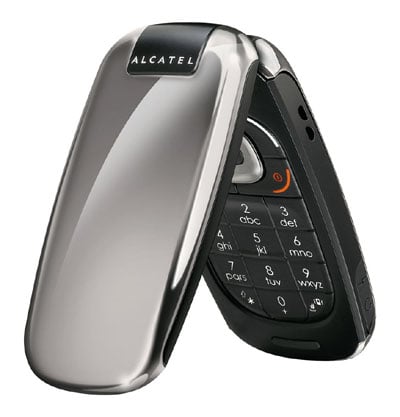 The V270: when in chrome...
Alcatel's other stand-out clamshell, the OT-V670, is too. It offers the same music player features as the V770, but its camera is a 0.3-megapixel one, has 10MB of user memory and can accept 1GB Micro SD cards. It has a 1.8in, 128 x 160, 65,536-colour screen, with a secondary OLED panel on its curvy lid.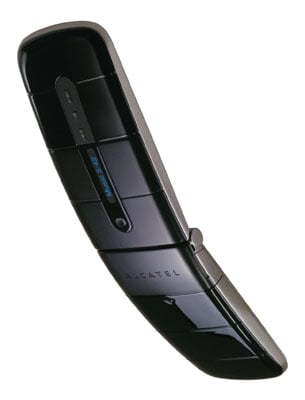 The V670: curvacious
The lid's the thing here: the design makes for a sooth curve from top to bottom when the V6760's opened up. It's a looker.
The V670 will arrive in June, three months before the One Touch Sport, an outdoor handset with a ruggedised look and clad in a rubbery exterior. Alcatel didn't address the handset's resilience to knocks and bumps - instead it highlighted the phone's motion sensor-lnked control mechanism.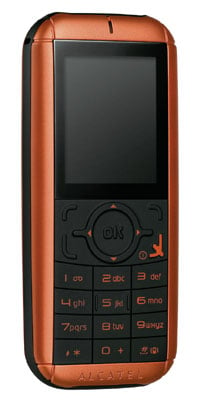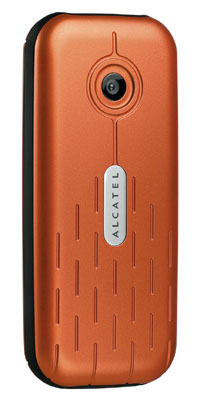 One Touch Sport: monster battery life?
The company also claimed the Sport will run of a full month in standby mode. The talk time's rated at a whopping 12 hours.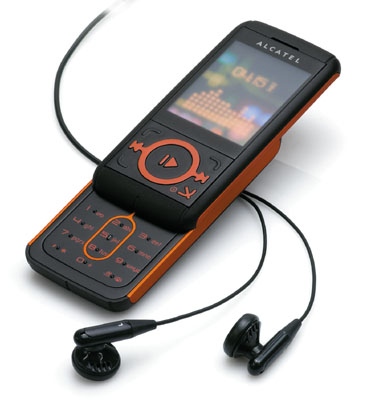 One Touch Pro: sliders aren't sporty?
The One Touch Sport has a 1.8in, 128 x 160, 65,536-colour screen, backed up by a 1.3-megapixel camera, Bluetooth 2.0 with A2DP, an RDS-capable FM radio, and tri-band GSM/GPRS connectivity. It'll take 2GB Micro SD cards.
The One Touch Sport hits the road in September. So tool will the identically specced One Touch Pro. How do the differ? The Sport's a candybar, the Pro a slider.
Mobile World Congress 2008 Complete Coverage here
Similar topics