Mobile World Congress There's not much to say about ECS' 11in G10IL laptop other than the fact that it has built-in tri-band HSDPA and HSUPA 'super 3G' technology for downloads of up to 7.2Mb/s and 2Mb/s, respectively.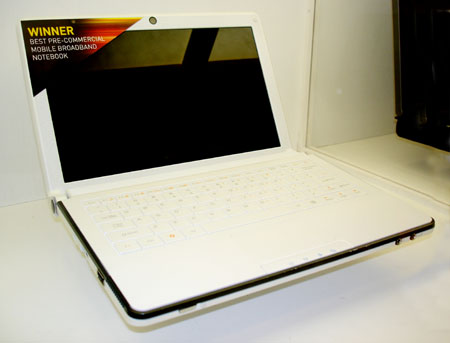 ECS' G10IL: winner
That's one reason that helped it with the GSMA's award for best pre-production mobile broadband notebook, but we snapped the laptop because we think it's a looker.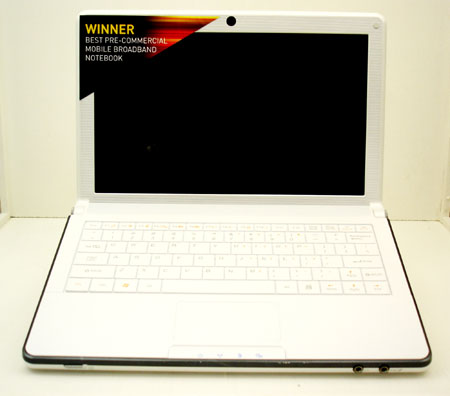 Wireless broadband Eee rival?
OK, maybe there's something of the MacBook about it, but it works for us. Feel the same way? Since the machine's not actually out yet, our instinct is to wait around until Intel's next major Centrino revamp, expected in May, for this boy to be launched properly.
What we can say is that the G10IL packs in a trio of USB 2.0 ports, Ethernet and a 56Kb/s modem. There's a VGA connector too, but no optical drive. It's almost certainly Wi-Fi enabled too and probably bundles Bluetooth as well.
That's clearly a webcam up above the display. The odd indentation to the front left of the laptop is the power key.