Mobile World Congress While they sneer at people who flock to weeping statues, the British middle class may be the most superstitious people on the planet. But at least one object of their irrational fears, the mobile phone mast, may be on its way out.
That's due to the falling cost of a femtocell, a micro base station about the size of a cable modem. With the cost of a femtocell reckoned to fall to around $50 in a couple of years, the economics don't favour today's high-rise erections. Femtocells strung from lampposts have real economic advantages, especially when the site acquisition costs and lengthy planning and consultation procedures for masts are taken into account.
One established vendor reports that a mobile operator is set to deploy LTE on femtocells in preference to masts in all but rural areas.
These femtocells need backhaul, of course, and power – although Vodafone is trialling a new generation of "pregnant lampposts" that combines both. Strangely, both "pregnant lamppost" and "pregnant lampposts" are perfect Googlewhacks at the time of writing. You read it here first...
Mobile operators have found some ingenious ways of disguising the cells. Palm Tree installations are a common sight in Los Angeles, and Mike Pratt has a gallery of British and other masts here.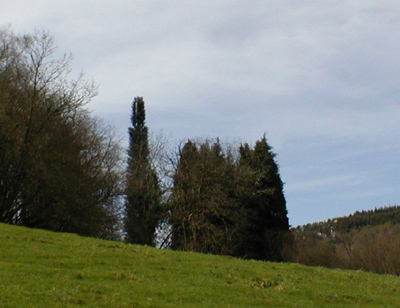 There's something odd about that tree... [credit: Mike Pratt]
Who'll buy me a femtocell?
Femtocells were the most-talked about technology of MWC 2008, and this year will see serious trials take place. O2 is an example we discussed earlier in the week. Which begs the question - "Why the %&*! would I want one?"
And while the topic deserves much more in-depth treatment, read on for why you should drive a really hard bargain.
Since what the operators are really doing is sticking a proprietary front-end onto an open network (and one that we already pay for) we ought to be demanding some really attractive deals.
Similar topics