Obituary: HD DVD 2002-2008
No flowers, please
Movies, the consumer electronics giant forecast, would go on sales as BD-ROMs in Japan in Christmas 2005.
Then, in August 2004, Sony made its key strategic move of the war: it said the upcoming PlayStation 3 would incorporate Blu-ray technology. Perhaps not coincidentally, within days of that announcement, the BDA unveiled an initial draft of the Blu-ray movie disc specification, as BD-ROM 1.0. Sony became the first content producer - via its Sony Pictures Entertainment subsidiary - to say it would release films on BD.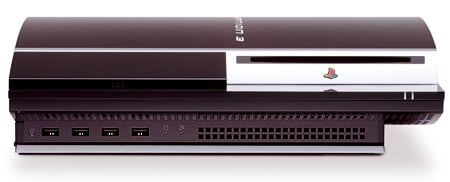 Sony's PS3: killer app?
In January 2005, Electronic Arts said it would back Blu-ray, as did Vivendi Universal - even though it's Universal Studios wing had aligned itself to HD DVD. That same month, Universal, Warner and Paramount announced HD DVD movie line-ups, due to go on sale at the end of the year. In October, Warner would reveal it would support Blu-ray too.
That month, TDK announced a special coating that would - at long last - provide the Blu-ray format with sufficient resilience not to need caddies. The problem had been the decision to place BD's first data storage layer far closer to the disc surface than was the case with DVD. That made the discs prone to data-destroying scratches - hence the caddies. TDK's Durabis coating allowed the BDA to claim its format was as scratch-proof as HD DVD.
Apple joined the BDA in March that year, but there was dissent in the Blu-ray camp the following November when long-time Blu-ray backer HP said it would promote HD DVD instead if the BDA didn't bring Microsoft's iHD interactivity technology into the spec. iHD had by then been selected as the basis for HD DVD's interactivity features, while the BDA had decided to adopt Java. HP was keen on iHD, because the technology would go on to form part of Windows Vista.
In December, the BDA said 'no' to iHD, and HP said 'no' to the BDA and joined the HD DVD camp. We bet it's feeling very silly now...
Behind the scenes, Toshiba and Sony entered into negotiations to see if there was sufficient ground for the two to merge their respective formats before launch. Toshiba initially denied claims it was talking to Sony, but both parties soon admitted they were talking. The talks proved fruitless, and it seemed there was no option now but war to the death.