Shamed 'alternative medicine' quack silences web critic
Jelly spine cure urgently needed by ISP
---
A discredited doctor has forced an ISP to silence a website that aimed to debunk claims made by his "Royal College of Alternative Medicine" (RCAM).
The website, Quackometer, run by Oxfordshire IT worker Andy Lewis, was shuttered by ISP Netcetera on Monday following threats to sue for defamation from Joseph Chikelue Obi.
The irreverent service allowed visitors to submit the URLs of "alternative medicine" websites to an algorithm that would calculate the level of quackery on display from the prevalence of words such as "holistic" and "wellness".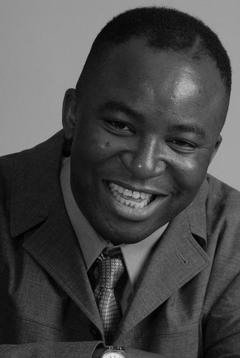 RCAM Provost Professor Joseph Chikelue Obi
FRCAM(Dublin) FRIPH(UK) FACAM(USA)
MICR(UK), Emeritus RCAM Chair
Lewis recently targeted self-proclaimed professor, "Eminent Black British Human Rights Crusader" and "Undisputed Doyen of Medical Politics", Joseph Chikelue Obi. Quackometer featured a series of articles lampooning claims made by RCAM in its blog section.
Obi describes himself as the provost of RCAM, a Dublin-based "empowerment body for advanced wellness consultants".
We have only been able to verify that RCAM has one member, Joseph Chikelue Obi, despite a list of ten Principal Officers on its website. It offers online courses and accreditations in "alternative medicine", including a programme in "cancer survival strategies". Its page on "nutritional immunomodulation" claims to be able to improve fatigue, skin problems, sexual fitness, psychological issues and cardiovascular disorders.
Most disturbingly, RCAM boasts "improvement in the quality of life of cancer sufferers and HIV/AIDS hosts" through "tirelessly deciphering the intricate molecular mechanisms by which both anti-oxidant and pro-oxidant nutrients consistently modulate the structure and functioning of important cells involved in human defense".
Lifetime fellowship of Obi's organisation costs €9,999. The website justification of the fee states: "This 'one-off' fee may seem relatively high; until you ethically compare it to the total amount of annual fellowship subscriptions which any seasoned professional in orthodox medicine (based in the Western World) would ultimately pay throughout a 40-year professional career."
The criticisms of Obi and RCAM made by Andy Lewis on Quackometer have been reproduced by bloggers worldwide.
As a result, Netcetera received demands from Obi's legal representative "Tanja Suessenbach" late in January this year. Her letter threatened:
In case the defamation continues beyond 12 noon on Monday the 21st of January 2008, we are instructed to hold you fully liable to the tune of £1 Million (One Million Pounds) per day, together with additional punitive damages relating to the many months during which the defamatory material had and has been globally accessible via your server.
The Isle of Man-based ISP first removed individual pages from Quackometer, then informed Lewis it would bring the whole site down, citing its Acceptable Use Policy. The policy, typical of web hosts, states: "Netcetera reserves the right to suspend or cancel a customer's access to any or all services provided by Netcetera, where Netcetera decides that the account has been inappropriately used. Netcetera reserves the right to refuse service and/or access to its servers to anyone."
A spokeswoman for the firm refused to comment on the incident. In an email, Netcetera told Lewis: "We do not wish to be in a position where we could be taken to court, and incur the loss of time and expense that would involve."
Obi founded RCAM in 2005. He was struck off as a regular doctor by the General Medical Council after a 2003 hearing that found him guilty of serious professional misconduct while employed as a locum at hospitals in Yorkshire and the North East. The case documents state that Obi gained his medical qualifications in Benin.
Obi's misconduct included giving a psychiatric patient the telephone number of a dating agency and failing to administer blood-thinning medication to an emergency patient suffering a heart attack. You can read a PDF of the GMC's findings here.
He hit headlines again a year later at the centre of a police investigation reported in Newcastle's Evening Chronicle. A 58-year old widow said he had made off with £3,500 she had given him to treat a mystery chronic illness. No charges were brought.
The establishment of RCAM using a rented mail box in Dublin attracted the attention of the Irish Independent in 2005. Alternative medicine practitioners cried foul over Obi's claims. One complained: "He said they were a group of highly respected doctors," after handing over several hundred pounds to Obi.
Obi has not responded to a request for comment via the RCAM website. "Suessenbach", his legal representative told us: "We cannot speak as litigations are imminent."
Neither the Law Society, the professional body that maintains a public list of licensed solicitors, nor the Bar Council, which performs the same registration function for barristers, have any record of a "Suessenbach". Her company "Lexcity.org Ltd" is listed on the Chinese directory site Alibaba.com. The entry states that Lexcity advises people on how to represent themselves in accident claim and immigration courts.
Lewis told The Reg: "He [Obi] simply wanted critical stories of him not to appear on the web."
He added that another ISP has agreed to host Quackometer in full knowledge of the threats against it. The site is expected to be up and running in a few days, once the code has been converted from ASP to PHP. ®
Update
Quackometer is back.