Google encourages 10 teams to rocket to the moon
Lunar X Prize joined by Jesus, a penguin and some miners
Google and the X Prize Foundation held a ceremony today for the first ten contestants to enter their $30m race to land a privately funded space craft on the Moon.
Eight new teams have joined the previous two entrants, who all gathered at the Googleplex in Mountain View, California to preview their intentions for the purse.
The firms have until the end of 2012 to land an unmanned machine on the lunar surface and successfully send it roving for at least 500 meters. The winning team will receive a $20m grand prize for their effort. That's potentially a fraction of the cost it will take to land a machine there — although some entrants claim they can make it with a budget less than the grand prize.
Second prize is $5m for a team that successfully lands their craft, but cannot make it travel over 500 meters. An additional $5m will be awarded if the rover can go over 5,000 meters.
Google co-founder Sergey Brin said the company decided to put its funds toward the competition after a regular corporate brain storming session.
Brin's curiosity about the the cost to land a craft on the moon left him shocked about its bargain value (in the eyes of a man who lands his jet in a private NASA runway usually reserved for presidential visits, of course).
"This aspect of discovery is being ignored despite its relatively low cost," said Brin.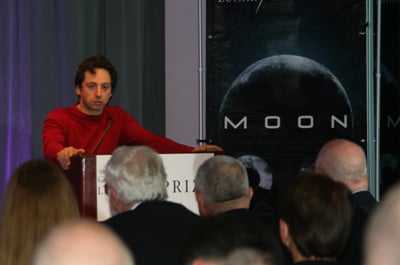 Sergey Brin: A man who can afford not to wear a suit
The X Prize Foundation aims to spur technological development in space the same way a cash prize tempted Charles Lindbergh to cross the Atlantic by aircraft in 1927. After that, your bevy of Amelia Earharts are bound to follow.
Yet this is a program nurtured and raised in Silicon Valley, and therefore lacks a reasonable amount of shame. That's why we see "Moon 2.0" slogans plastered around for this competition. That's right, "Moon 2.0." Love it, kiss it, rub it all over your naked body.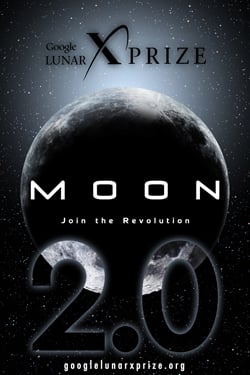 No, really
Let's meet the contestants.