An Essex youth who was caught on a friend's mobile phone headbutting a police officer, and subsequently broadcast on YouTube, has pleaded guilty to causing actual bodily harm.
The incident, which took place behind a row of shops in Hornchurch, involved local James Davis, 19, and Sgt Kenneth McNish, the Telegraph reports. In the clip, the officer was seen pushing Davis away during a face-to-face confrontation. Davis reponded by headbutting McNish, breaking his nose: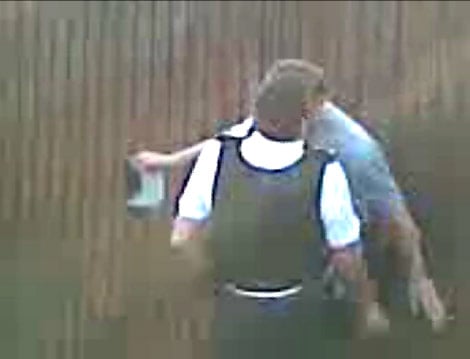 The YouTube clip has now been removed, but it further showed a bloodied McNish restraining Davis on the ground, while one of the latter's friends was heard to say: "Get his [McNish's] nosebleed on camera." Davis protested: "He's getting all his blood in my face on purpose."
Prosecutor Martin Whitehouse told Snaresbrook Crown Court yesterday: "The officer prodded the defendant, who immediately head-butted the officer in the face, causing the officer to have a broken nose."
Davis will be sentenced on 27 March. ®