If you're worried about scratches and knocks affecting the look and performance of your camera, then Sony's created one that's as hard as nails, thanks to a titanium shell.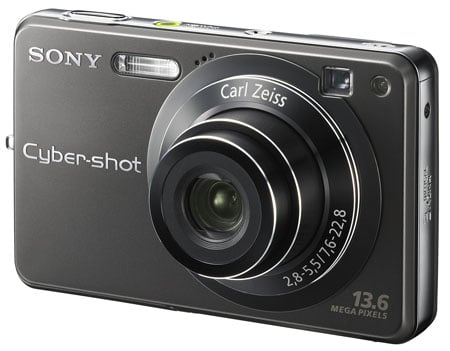 Sony's W300: a titanium shell protects the 13.6-megapixel camera
The 13.6-megapixel Cyber-shot W300's coating is, Sony said, around five times tougher than anodised aluminium, a covering that's already appeared on the surfaces of several cameras, including Pentax's Optio M30 – reviewed here.
A 2.7in LCD display is built into the rear of the W300 and its 3x optical zoom is complemented by a high ISO sensitivity rating of 6400. Burst mode allows for images to be snapped at up to five frames per second, which you'll be able to frame either through the LCD display or the W300's optical viewfinder.
If you have trouble telling kids apart from adults, then the W300 will do it for you because it incorporates a shooting mode for just such an incident, although Register Hardware's sceptical about the benefits of such a shooting option.
A smile-detection mode, which already features on Sony's Cyber-shot H50 digicam, is also on hand to pick out subjects' pearly whites. An HDMI port's included on the camera, so you'll be able to hook the W300 up to an HD TV.
Sony's Cyber-shot W300 digicam will be available throughout Europe from the end of April, but a price hasn't been given yet.