Nintendo has set Wii owners' pulses racing by finally announcing that Wii Fit will set buyers back £70 in the UK, and €90 across the rest of Europe, this coming April.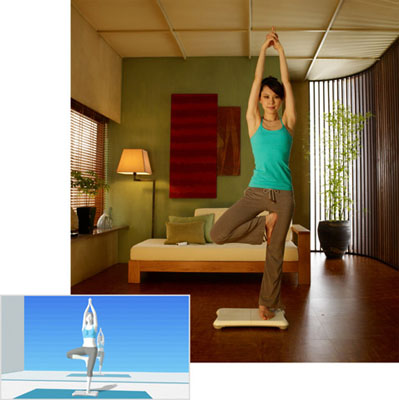 Nintendo's Wii Fit: wasn't Wii Sports exercise enough?
The company's had gamers sweating buckets over recent months by releasing information about the game in dribs and drabs. First we found out that Japanese gamers would get it first, then we found out they'd bought over 1m copies. Last week, Mario's maker confirmed that Brits will get the game on 25 April, but they forgot to include the price.
Wii Fit uses a wireless Balance Board that contains pressure sensors to detect the gamer's movements during over 40 different muscle, yoga, aerobic and balance exercises.
Not everyone's a fan though, because a video of game's TV advert recently appeared online dubbed over with an American male's voice extracting the michael out of the game's graphics quality and exercise movements. He's probably just annoyed that America has to wait until May to get hold of copies though...