Millions has been spent on consultants helping implement e-government. But has it ever been spent more effectively than this example?
Over at HM Customs (HMRC), inspectors can find an online version of the National Insurance Manual.
Let's take a look. Now what if you're a compliance officer who suspects that there's fraud involving NI numbers? Check the manual, of course.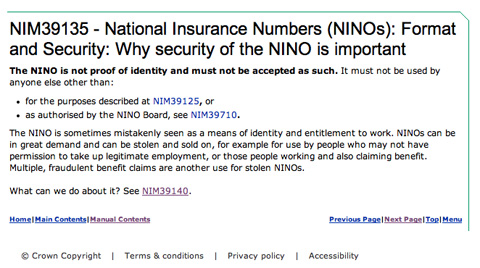 So far, so good. What can we do about NI fraud? Follow the link.
Alas things become a bit unclear, here.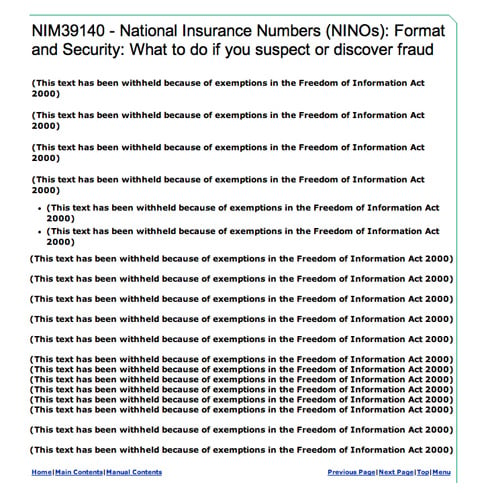 Information must be free: except at HM Customs.
As it turns out, the information is given out on a strictly "need to know" basis. And the public isn't entitled to know it. Well, that's fine. What makes this so nice is that instead of a simple "operational instructions are not available to the public" message, is this brutally emphatic (and ironic) invocation of FOIA. Sort of an iron fist wrapped in an iron glove.
"The bullet points make it so much easier to read," points out reader J.
Weren't online manuals supposed to replace dead tree versions? Back to paper we go, then. ®