When most of us arrived home with our newly purchased PS3, we couldn't wait to start annihilating aliens in Resistance: Fall of Man or kicking butt kung fu-style in Virtua Fighter 5. Not astrophysicist Gaurav Khanna - he used his to build a supercomputer.
Khanna now owns a total of 16 PS3 consoles, all linked together to provide the same computing power as a 400-node supercomputer. His set up, which he calls a 'gravity grid', is used to simulate the activity of very large black holes for the Physics Department at the University of Massachusetts.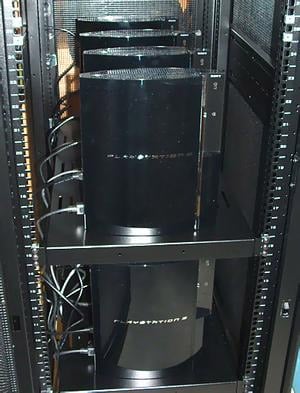 Stacked Sonies: the 'gravity grid' set up
The project is an attempt to estimate the properties of gravity waves generated by the collision of two black holes. Gravitational waves are 'ripples' in space-time that travel at the speed of light. These were theoretically predicted by Einstein's general relativity, but have never been directly observed.
In order to run his simulation data on the consoles, Khanna had to load the PS3s with Linux. What makes the gaming console more effective than high-end computers for complex research algorithms is the Cell chip built by IBM to process high-end gaming functions.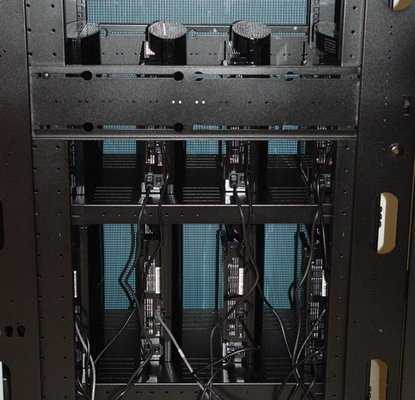 Linux powered
"Linux can turn any system into a general-purpose computer, but for it to work for me I have to run my own code on it for astrophysics applications. The hard part of the job was to make sure my own calculations could run fast on the platform, which meant I had to optimise the written code so it could utilise the new features of the system."
The 16 PS3s haven't been physically modified. They're networked together using an inexpensive Gigabit Ethernet switch.
"Overall, a single PS3 performs better than the highest-end desktops available and compares to as many as 25 nodes of an IBM Blue Gene supercomputer," Khanna noted.
More details from Khanna's project site here.