This article is more than 1 year old
Canon Digital Ixus 70 compact camera
Minimalist masterpiece
Sample shots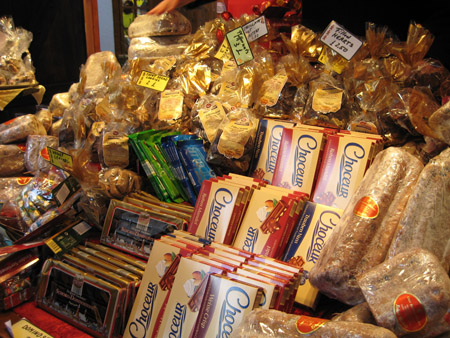 Taken at 1/60sec shutter speed, F 2.8 and ISO 80, this shows the vibrant colour reproduction
Click for full-size image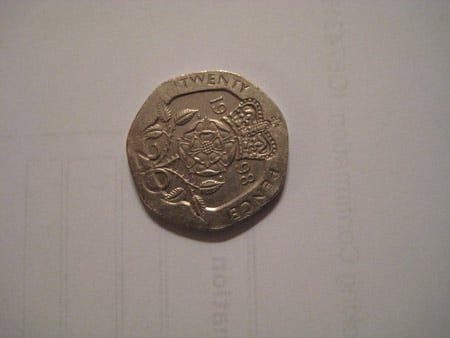 Performance was good close up. This 20p coin was shot at 1/60 sec shutter speed, F 2.8 and ISO 500
Click for full-size image
When it comes to results, the Ixus 70 is as equally impressive – although not without its flaws. First off, the face-detection system was very good and locked onto faces when we run off a series of shots in a crowded market. On the other hand, the camera suffered from poor red-eye performance and many of our flash shots needed the Ixus 70's built-in red-eye correction to sort things out.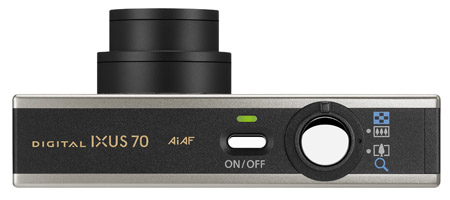 Powering up only takes a second, but the flash slows down operation time
The red-eye correction system isn't bad, although we have seen better, and you'd probably want to touch up the images with editing software for a more thorough job. On a brighter note, macro performance was good for a camera of this type and overall picture quality was a sharp as Stephen Fry's wit, although noise increases somewhat above ISO 800.
Verdict
This camera is no massive leap forward on the Ixus roadmap, and it doesn't offer a lot in terms of features or functionality. But then the Ixus 70 doesn't pretend to be anything other than a highly portable, pick-up-and shoot camera that can deliver good picture quality. Which it does.

Canon Digital Ixus 70 compact camera
A highly effective product that's ideal for the person who doesn't like too many buttons on their camera.