Feargal on... paying the "leeches" for file-sharing?
Fantastic.
The obvious thing is who's going to provide this compensation? Shall I assume it's the original songwriters and composers who don't make much money as it is.
That's one of the most fanciful and non-practical ideas I've heard for quite some time. But God bless them for making me laugh and cheering me up today!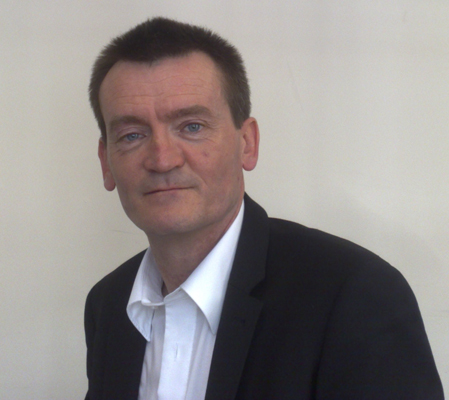 Feargal Sharkey
Feargal on... do we still need record companies?
Has the internet and technology opened up opportunities for people to go out there and do their thing? Absolutely, no question. And in my book anything that's going to encourage people to be creative in any way gets my bloody applause every single time.
But the reality is this. Is MySpace going to turn you into U2? I'm afraid it's not.
Because to this day, I've yet to figure out another way to help sell you a million albums in North America. Now you have a record company with two million dollars of a promotions budget and the knowledge, skills, and experience and the network to help you spend it efficiently and effectively to help you sell a million albums in North America. I've not seen a way to replace that idea.
El Reg: But there's no exclusivity on production now, and the costs are falling?
I'm not sure about the cost argument. I have a caveat in that I own every record I ever made and I own every song I ever wrote.
Fundamentally it's a long, complicated story but after the second or third Undertones album, the band found themselves in a position where the rights reverted back to them. And from that point on, I made sure that everything we did - and in my solo career - applied. It's a nice position to be in.
Are your office and staff and manpower cheaper? No they're not, because you've still got the same team of people doing pretty much the same functions. Have you removed the need to put a man in the back of a van driving up the M6 with a load of records in the back? Maybe. So there may be something in distribution. But then you take into account all the digitisation costs, the huge amounts of money the large companies face digitising their back catalogs - and we're talking obscene amounts of money...
I'm not sure anyone's come up with a financially viable model you can go and sell music to mass audience and as a standalone business, make it work.
The best example of all is that Apple were publicly acknowledging that iTunes does not make them any money. What it does for them is drive a nice hardware business for them - thank you very much indeed. Twenty million iPods in the run up to Christmas?
El Reg: Apple has close to $20bn in the bank now cash and it doesn't really know what to do with it. That could buy them a couple of major labels - or maybe all of them?
That could well come.