MGS4 uses the series' traditional third-person view with full camera manipulation, but also allows the freedom to play in first-person mode, as well as presenting an over the shoulder view, which can be switched from right shoulder to left for easy corner maneuvering. The close-quarters combat system has been completely revamped, and the player will also be able to interrogate guards for information and supplies.
Here's a little visual taster of what's in store...
Click to enlarge...
Several elements from previous titles return in modified forms. Players will also use a new form of camouflage called Octocamo, which replaces the camouflage system featured in MGS3 and the Optical Camouflage seen in the first two incarnations. Dark blue when disabled, the Octocamo suit allows the wearer to blend in with any surface within a few seconds.
A new monocular device called Solid Eye replaces the various binoculars and image intensifiers from previous titles, and a steel drum complements the series' traditional cardboard box disguise. It is able to deflect bullets, and can be rolled to knock enemy soldiers over.
Snake will also be partnered with a robotic drone, the Metal Gear Mk. II, which allows him to communicate with other characters. It is also capable of engaging enemies using an electric shock, as well as providing reconnaissance.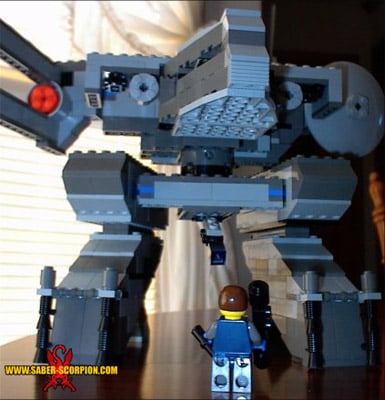 ...destroy the radar dish, that opens the mouth and exposes Liquid...
One truly inspired fan has created a Metal Gear Rex made from Lego, that is so cool we felt it definitely deserved a mention.
Related Review
• Sony PlayStation 3