Acer kick-starts smartphone biz with E-Ten buy
New owner for Glofiish
Acer-branded smartphones may soon become a common sight, because the acquisition-hungry PC manufacturer's bought Taiwanese smartphone company E-Ten.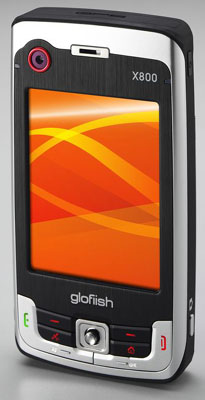 E-Ten's Glofiish x800 will soon be owned by Acer
The acquisition will set Acer back TWD$9bn (£145m/€210m/$290m) and is expected to be done and dusted in Q3. The purchase breaks the mould for Acer because its recent buys have been PC focused, including Gateway in August last year and the purchase of a 75 per cent stake in Packard Bell just last month.
Acer's boldly stated that it's looking to combine PC and communications technologies and that the acquisition of Glofiish will help it do this. The company didn't say if it'll retain or replace E-Ten's Glofiish brand.
Acer's no Nokia but it does already have a foot in the mobile market having produced several handsets in the past, such as the dual-band V750T, though it's better known for its PDAs, such as the N311 - reviewed here.