Nokia unveils network-tied handset pair
Vodafone and T-Mobile only
Nokia clearly doesn't want to show allegiance to just a single network operator, because it's launched two new handsets: one of which is available through Vodafone, while the other's only for T-Mobile customers.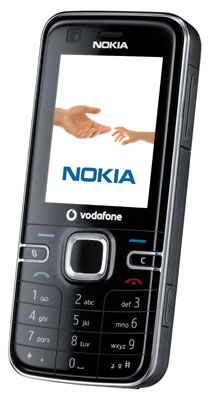 Nokia's 6124: Vodafone's special treat
Vodafone has been granted access to the candybar 6124 handset, which has a 2in LCD display and a two-megapixel camera that stores images on an 8GB memory card.
The phone provides 3G connectivity and uses the Symbian OS and S60 user interface, which Nokia claims makes it easier for users to run multiple applications while, say, surfing the web. Aside from letting users' multi-task, the phone also allows video to be recorded and music played back.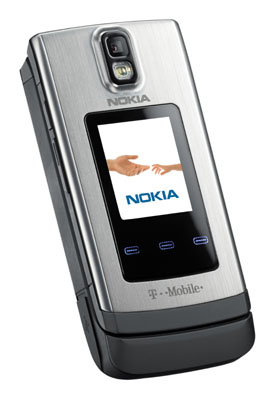 Nokia's 6650: only available through T-Mobile
T-Mobile customers won't have access to the 6124, but Nokia's got them covered with the clamshell 6650. It has a larger, 2.2in display than the 6124, but the same two-megapixel camera and Micro SD card slot.
Nokia's 6650 is capable of HSDPA connections and includes Assisted GPS (AGPS), which already features on the N95 - reviewed here - in addition to selection of multimedia treats, such as an FM radio, image/video web-upload and dedicated music-player shortcut keys. Bluetooth's also on-board.
The Nokia 6124 will be available through Vodafone in Q2, while the 6650 will pop up on T-Mobile in Q3. Prices haven't been given for any European countries except Germany, where lucky punters will be able to snap-up the 6650 for just €1 on the network operator's Relax 100 tariff.