Sony Ericsson unveils sexy slider
CeBIT Posers rejoice, because Sony Ericsson has unveiled a handset boasting chrome and mirrored surfaces that let you stare back at your reflection like Narcissus. It's also small and light enough to slip easily into your designer outfit's pocket.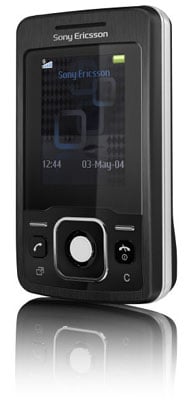 Sony Ericsson's T303: use the mirrored display to put your lippy on
Dubbed the T303, the slider phone was unveiled today this year's CeBIT show, currently taking place in Hanover, Germany. It measures 83 x 47 x 15mm and weighs in at a size zero-esque 93g, while boasting a 1.8in screen that's able to act as a mirror panel to ensure, say, smooth application of lipstick or simply to show yourself how gorgeous you are.

A compact and light slider, with style
Described as a "high-end entry-level handset" by Sony Ericsson, the phone is dual-band GSM/GPRS device. All the usual features are included, such as vibration alert, and there's an FM radio as a nice bonus.
The T303's 1.3-megapixel camera is a little poor considering the five-megapixel one built into the equally sexy Samsung G600. The T303 has an internal memory of up to 8MB, but SE makes no mention of any additional storage, such as an SD card slot. The T303 is said to play videos, music and still-image slideshows, so we hope SE hasn't left one out. Bluetooth and a USB data transfer port also feature on the phone.
The T303 will be available in Europe in either a "shimmering silver" or "shadow black" design this summer for up to €80 (£60/$120).