TomTom touts 'more accurate' satnav route-plan tech
Take the A40, it's quicker this time of night
TomTom claims its latest satnav will find you the quickest route from A to B, because the unit calculates routes based on assumed average speeds rather than signposted speed limits.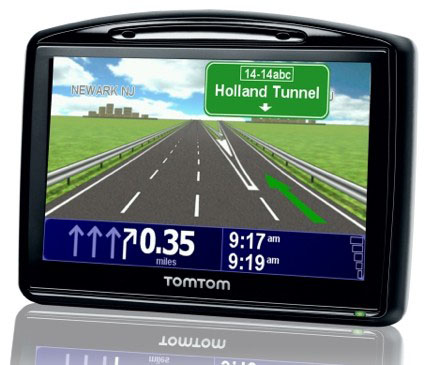 TomTom's Go 930T: signposts? Pah!
By basing route calculations on real average speeds, taken from over 10bn kilometres of driven roads by existing TomTom users, the device, dubbed the Go 930T, is able to select the fastest route. As a result, TomTom claims that in 50 per cent of journeys drivers save on travel time and fuel.
Although a road may be signposted for 60mph, the company's info might show that drivers average 60mph on a Sunday night, but only 40mph on a Monday morning. Therefore, your travel time and route will be worked out according to this information.
The Go 930T, which has a 4.3in touchscreen LCD display and 4GB of internal Flash memory, also includes a lane guidance system that TomTom claims gives a more realistic view of the driver's surroundings, hopefully reducing your chances of cutting-up a large lorry en-route.
Bluetooth connectivity is built-in, as it is on most modern satnavs, in addition to an FM transmitter that allows you to play both music and navigation instructions through your car's radio. But you can forget about downloading famous voices to navigate you to the off-licence though, because the Go 930T also lets you record your own voice as a route guide.
TomTom's Go 930T will be available in Europe from April, but a price hasn't been located yet.