CeBIT Connectivity kit maker Huawei, best known in the UK as the manufacturer of Vodafone's 3G modems, has launched a 3G HSDPA/HSUPA add-on that'll also pick up mobile TV transmissions.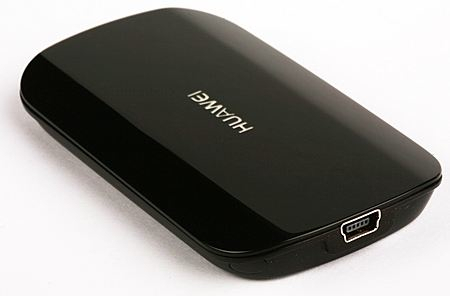 Huawei's E510: HSDPA, HSUPA and... mobile telly
The E510 hooks up to a host computer by USB. It provides 3G downloads of up to 7.2Mb/s and uploads of up to 2Mb/s.
Huawei didn't say which mobile TV technology the E510 uses, but given the gadget was launched today at the CeBIT show in Hannover, Germany, it's a good bet it can pick up DVB-H transmissions, since that's Europe's favoured format.
The company didn't say when the E510 will go on sale. Huawai kit can usually be bought as standalone products, not just as carrier-branded offerings. It didn't transmit a price, either.
Related Reviews
• Vodafone USB Modem 7.2
• Novatel Wireless Ovation MC950D USB HSUPA modem