What do you get if you mesh a dual-orientation handset together with a slide-out keyboard and a tracker ball? Potentially, the next BlackBerry from Research in Motion (RIM), if its latest patent application is anything to go by.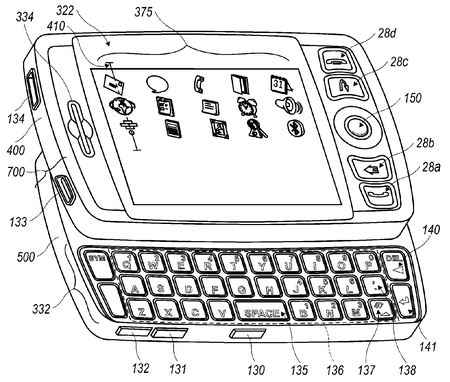 RIM to add a slide-out keyboard to the BlackBerry?
The patent, filed as number 20080051041 with the US Patent and Trademark Office, is for a "Hybrid portrait-landscape handheld device with trackball navigation and Qwerty hide-away keyboard". Since the Qwerty keyboard's hidden 'underneath' the phone's screen, it looks very different to existing BlackBerry models, such as the Pearl 8120 - reviewed here - which incorporates a Qwerty keyboard below the screen.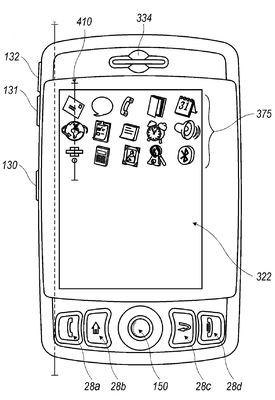 A touchscreen's also likely to feature
An accelerometer would undoubtedly be built into the handset to allow the display to switch between portrait and landscape layouts. For example, emails could be tapped into the handset when its keyboard is slide out and, when shut away, the phone could be used in either orientation.
RIM describes that a trackball would be the phone's primary navigation device, although there's reference to a touchscreen throughout the filing. However, the gadget may step on Motorola's toes: its SideKick Slide, developed for T)-Mobile, also features a slide-out keyboard and a tracker ball.
There's no indication of when or where RIM's latest BlackBerry may come onto the market, if ever.