Asus to offer Linux-less Eee PCs globally
XP to be pre-installed
Asus has formally announced it will begin offering outside of Japan its tiny Eee PC laptop with Windows XP pre-installed in place of the Linux distro it's offered to date.
That's not to say the Eee will not ship with Linux. While Asus was a little vague on the matter, it's likely it will offer the Eee in multiple forms, some with XP, others with Linux.
When Asus rolled out the Eee in Japan back in January it offered the sub-notebook with XP as its primary OS. There the 4GB machine is dubbed the 4G-X to distinguish it from the regular, Linux-based 4G model.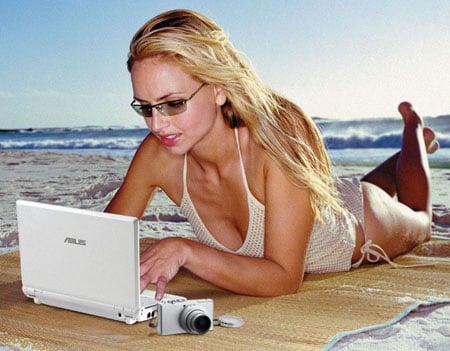 Asus Eee PC and pal: happy with Linux, thank you
Asus has always offered Windows drivers for the Eee's various hardware components, allowing folk who preferred XP to buy the OS and install it on their own.
However, way back in October 2007, shortly after it released the machine as a Linux-only box, the company said it planned to offer the Eee with Windows pre-installed at some point in the future.
At the time, Microsoft seems shocked that anyone would want to offer a PC without Vista and pledged to help Asus work to cram the new OS onto the Eee's small solid-state drive. So it's interesting that this week's announcement centres not on Vista but its predecessor.
Asus didn't say when it will begin offering Eees with XP pre-installed, or how much extra that version of the computer will cost. This week it also took the wraps off the second-generation Eee, a larger model with an 8.9in, 1024 x 600 display, 1-2GB of memory and 8-12GB of solid-state storage.
Editors' Blog: Eee PC: better with Windows?