Adidas coaches Samsung on phone design
Feel and hear the burn
People have been walking and talking with mobile phones ever since the devices' mass adoption in the late 1990s, but Samsung and Adidas now want users to jump up to running and talking. They've launched an "exercise phone".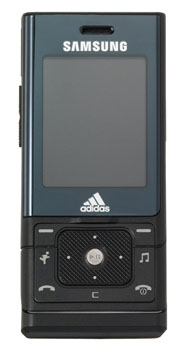 Samsung's and Adidas' miCoach: makes calls, keeps you fit
The miCoach slider handset creates customised training plans for users according to, say, their fitness level or specific goals, such as making it to the end of the road without getting a stitch. The phone, which comes with various body monitors, provides training tips, time updates and workout-tailored music, with a range of formats supported, including MP3. An FM radio's also present.
The phone monitors your workout in real time through a stride sensor and heart-rate monitor (HRM), while a double-click of the handset's 2in LCD display shows exercise-related information, such as current heart rate, elapsed distance and calories burned. A "personal coach" will advise you to "Speed up to the power zone" if you're not working hard enough, but a Mr Motivator voice isn't included.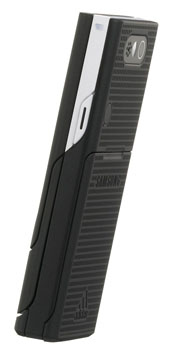 Music can be set according to your workout type
All work and no play makes Jack a dull boy though, so the miCoach is also equipped with a two-megapixel camera and a 1GB internal memory. Presumably the latter's for saving your latest workout stats to, so you can track your weight loss over time. A USB 2.0 port is built-in and Bluetooth 2.0 is also on board.
The phone will be available in a choice of seven colours, including dark grey, "tech silver" and pink, later this month. A UK price hasn't been worked out yet, but it'll be sold in two packages: a standard pack including the phone, armband, stride sensor and HRM, or an essential pack containing just the phone and armband.
Samsung and Adidas aren't the first companies to try and get fatties away from their technology. Japanese manufacturer Sega Toys recently unveiled a pair of workout headphones that monitor your vital signs and nag you to work harder if your heart rate drops.