Sony has long denied rumours that it's working on a PlayStation Portable (PSP) phone, but the company has lots of explaining to do now that a new Sony Ericsson patent application has come to light detailing just such a device.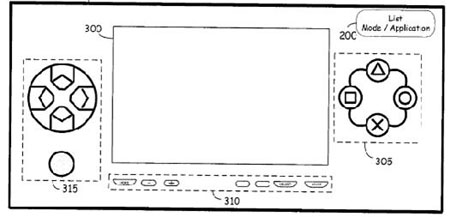 Sony Ericsson's sketch for a PSP-cum-phone
The online application shows a device that consists of just a large touchscreen with a built-in accelerometer that allows it to reformat its GUI horizontally or vertically depending on which way it's held.
Several operating modes are mentioned, such as phone mode, web-browser mode and music player mode. When held horizontally, the unit goes into game mode and mimics "the look and feel of the popular Sony PlayStation Portable gaming device" by displaying touch-sensitive PSP controls at either end.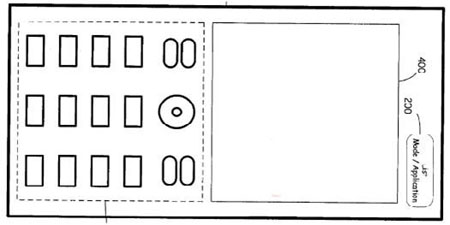 The next iPhone killer?
Haptic touch would provide user feedback when tapping on the device's virtual keys, say, when playing a game or just writing a text message. No information is given about how games would be loaded or how the phone side of the device would operate.
The patent takes in a "mechanically vibrated touchscreen display", o there's even scope for rumble feedback in games.
Since the device has a full-size touchscreen with web and music operating modes, it's also hard not to draw links with the iPhone. Interestingly, SE filed the patent application in August 2006, some time before Apple launched its handset.
SE filed a patent in Japan in 2005, which described an alternative PSP phone design. The device looked much like the existing 'fat' PSP, but allows the screen to rotate and certain keys to slide. In November, Sony said its executive Jim Ryan had been misquoted, after an Indian news source carried a quote from Ryan stating that convergence between the two devices was "definitely plausible".