Asus CEO: Eee PC to get HDD options, Intel Atom CPU
Company still backing Linux
Asus boss Jerry Shen has revealed that the upcoming 8.9in Eee PC 900 will use Intel's Atom processor and may eventually come with a hard drive.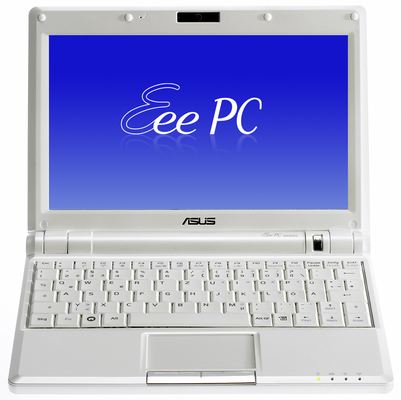 Asus' 8.9in Eee PC 900: coming April/May
In an interview with US title Laptop Magazine, Shen confirmed that the decision to offer an Eee 900 with Windows XP will not end Asus' support for Linux. XP will appear on the 8GB 900, he said, while the 12GB or 20GB model - the size has yet to be set - will come with Xandros Linux pre-installed, as is the case with the current Eee PC 701.
The Eee 900 is due to go on sale in April, Shen said, and while Asus is considering a move to offer a version with a hard drive, that's not going to happen until Q3 at the earliest.
Shen's plan is to roll out the 8.9in Eee throughout Q2. The initial release looks like comprising only a single colour, but Shen forecast "more stylish colours" in the May-June timeframe. He added: "There will be a very new color design introduced in June... you will be very surprised."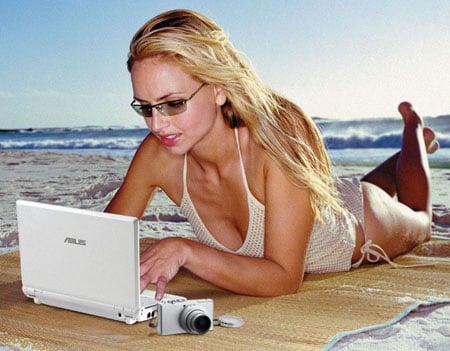 Eee PC 701 and friend: looking forward to a hard drive
Shen also confirmed the new Eee will use Intel's 45nm 'Diamondville' processor, now formally named Atom. Curiously, he said this will appear in May, which is probably a more accurate timeframe for the 8.9in Eee's release.
WiMax and 3G cellular links will appear in Q3, he said - the latter once Asus has deals in place with telcos, suggesting it's looking to get carriers on board to sell bundled Eee packages rather than planning to offer a standalone adaptor.
Shen said battery supply was one of the barriers to ramping up Eee shipments, but he indicated he thinks by May this will be much less of a problem.