Microsoft Office Online falls into Halloween time vortex
Redmond really is spooked by the web
---
Either Steve "Uncle Fester" Ballmer is preparing everyone for his star turn at Halloween very early this year, or there's something wrong over at Microsoft's Office Online site.
The UK landing page for Microsoft's productivity apps is currently dishing out tips on how to "create scary crafts for Halloween", while cautioning: "Don't forget: British Winter Time begins this Sunday 28th October."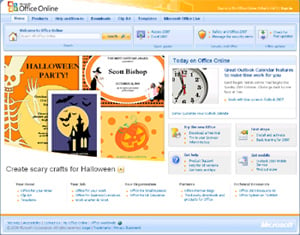 Click to enlarge
Firstly, it's called Greenwich Mean Time, chaps. And secondly, it's over at the end of this month. Get those Yahoo! engineers in ASAP. ®
Bootnote
Thanks to Peter for the spine-chilling tip-off.