Sony readies multi-room music streaming stereo
Giga Juke range extended
---
Sony has updated its Giga Juke range of hard disk-based home stereos, adding two slimline models. One, the company claimed, can become the basis for a multi-room music streaming set up.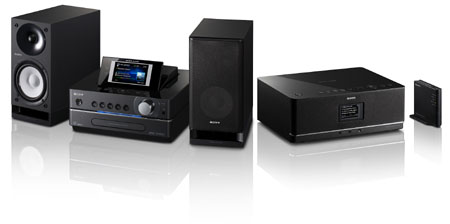 Sony's NAS-SC55PKE: stream music to five different rooms
The entry-level NAS-E35HD and higher spec NAS-SC55PKE both have an 80GB hard drive inside, and can rip tracks from a CD at 4x and 16x speeds, respectively. Each has the essential iPod dock slot, but music can also be transferred to and from Sony's Walkman audio player range and Sony Ericsson's Walkman handsets.
Wireless streaming gives the NAS-SC55PKE the edge - you can stream music from the unit to a PC or any other DLNA-compliant device, including up to five of them simultaneously. The Giga Juke can also pick up streams from other DLNA servers.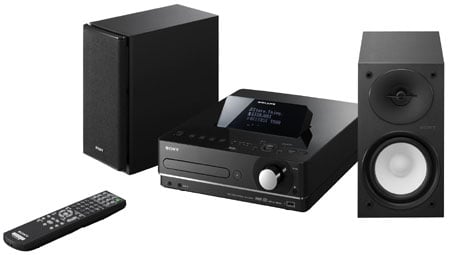 Sony's NAS-E35HD: belts out up to 60W
You can match your musical mood with the NAS-SC55PKE because it automatically categorises your music collection into 27 different channels, including "Good Morning" and "Slow Life".
Both systems have displays, but the NAS-SC55PKE has a larger, 4.3in one. A variety of audio formats are supported the two Sony units, including MP3 and WMA.
Up to 60W of sound can be pumped out from the NAS-E35HD, but the NAS-SC55PKE boasts a more powerful 100W total. If you'd rather sit back and listen to Desert Island Discs then you'll be glad to know both systems also include FM, AM and DAB radios, and have a timer so that you never miss an episode of The Archers.
The release date or price of either Sony Giga Juke system hasn't been heard yet.
Similar topics
Narrower topics