iPhone emulator firmware jailbroken
Paves way for unlocked iPhone 2.0?
Apple iPhone owners worried that the release of an official software development kit (SDK) for the handset will mean an end to attempts to 'jailbreak' the device need fear not. Hackers have opened up version of the iPhone firmware that comes with the SDK.
A screenshot posted by a member of the iPhone Dev Team, a band of hackers working on keeping the handset open for third-party apps not sanctioned by Apple, is said to show just such software running on the SDK's iPhone emulator.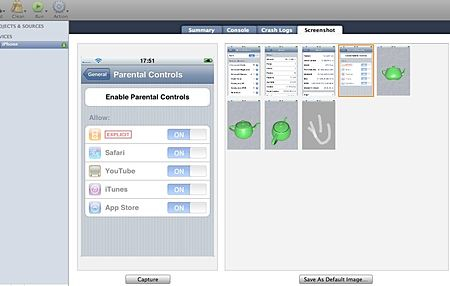 The iPhone Dev Team firmware 1.2 hack in action?
The SDK and the emulator are based around version 1.2 of the iPhone firmware, a release that's yet to make it onto the real handset, which is currently at version 1.1.4.
A number of observers believe firmware 1.2 is simply an early version of firmware 2.0, the major upgrade Apple has already announced will appear later this year and bring a raft of corporate-friendly tools and other goodies to the iPhone.
If 1.2 and 2.0 are as near as darnit the same thing, the latest jailbreak shows that firmware 2.0 can be opened too.
The hack - if such it is - was revealed late last night. It's way to early to say how useful it will be as the iPhone firmware and the SDK are updated. The SDK's only a beta, pre-release version.
Editors' Blog: Unlocking the iPhone for pleasure and profit... revisited