KontrolFreek pimps up Xbox 360 controller thumbpads
Thumb-twitching fun
If you're constantly crashing into barriers driving Project Gotham Racing 4 for example, then perhaps your Xbox 360's dual thumbpads just aren't right for your particular opposable digits.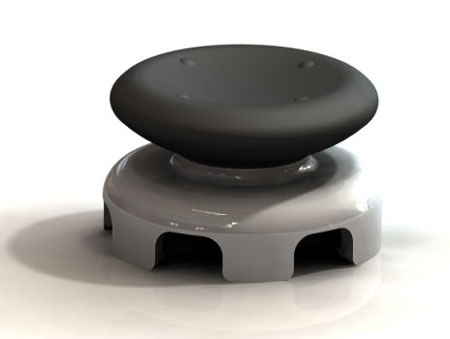 KontrolFreek's FPS Freek: adds height to your Xbox 360's thumbpads
Fortunately, help is at hand from peripherals specialist KontrolFreek. It's launched a snap-on accessory for the Xbox 360 controller. Dubbed the FPS Freek, the widget clamps onto each thumbpad, adding height to the pads. That, KontrolFreek claims, makes using the controller much more effective.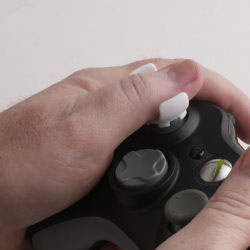 SpeedFreek: ends thumb-slip misery, apparently
KontrolFreek also claims gamers will benefit from reduced thumb stress during gaming sessions because FPS Freek requires less force to move it than the controller's thumbpads do.
The company does have a history of making unusual Xbox 360 add-ons, because it's already created a U-shaped widget that stops your thumbs from sliding off. It's called the SpeedFreek.
The FPS Freek isn't available yet, but can be pre-ordered online for $10 (£5/€7) for a pack of two. The SpeedFreek also costs $10 per pair.