Review Sony Ericsson turned heads last year with its ultra-slim Walkman W880i. Now its successor, the W890i, aims to play to an even wider audience with improved handling and upgraded features.
The W880i was a breathtaking switch into ultra-slim mode for Sony Ericsson's Walkman phone range. It was admired not only for its bold design, but also for the relatively few compromises it made on functionality, despite being a 3G handset.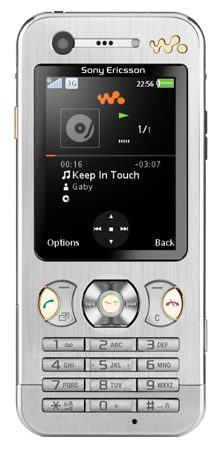 Sony Ericsson's W890i: just like the W880i, only better
The W890i reprises much of the swagger of the W880i while adding a few welcome changes. The W890i once again offers 3G connectivity, but this time with HSDPA for higher-speed data downloading and web browsing, although Wi-Fi is still not an option. The camera has been upgraded to a 3.2-megapixel snapper, but it's not one of Cyber-shot quality and it doesn't have a flash or auto-focus built in.
Of course, music rather than pictures is the Walkman buyer magnet. Sony Ericsson has included the latest Walkman Player 3.0 software in this device, and includes a hefty 2GB Memory Stick Micro (M2) card as part of the in-box package.
Sony Ericsson has certainly softened the sharp lines of the W880i, with the W890i sporting rounder curves. Along with a reconfigured keypad – using large, rectangular number buttons rather than the W880i's super-slender, tricky-to-use ones – this gives the W890i a less edgy appearance than its predecessor.
Similar topics