This article is more than 1 year old
Manhunt 2 gets green light for UK release
Axes controllers at the ready
Manhunt 2 has finally won a UK rating, allowing the violent videogame to be sold in Britain legally.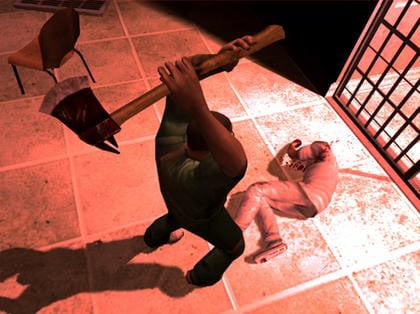 Manhunt 2: We can almost taste its UK arrival.
The Video Appeals Committee (VAC) this week ruled that the slasher game must be granted an 18 rating, clearing the way for the title to be sold to buyers of that age or above.
The game's developer, Rockstar, has been wrangling with the British Board of Film Classification (BBFC) for months over whether the title is too gory to be released. The BBFC believes Manhunt 2 is too violent to be safely played by children or "vulnerable adults", so should not be allowed on sale at all. The organisation took its fight to the VAC and, later, to the English High Court in order to get its way.
A spokeswoman for the BBFC told Register Hardware today that, unsurprisingly, the body doesn't agree with the final ruling, but that there is nothing more it can do.
Rockstar said that the VAC's final decision recognises that "Manhunt 2 is well within the bounds established by other 18-rated entertainment". The game is already available in the US, where it carries a Mature rating, marking it as suitable for players aged 17 or over.
It's not yet known when the game will hit UK shops.