This article is more than 1 year old
BBC Micro creators meet to TRACE machine's legacy
IF .. THEN .. ELSE
Forgotten Tech The brains behind the must-have home computer of the early 1980s, the BBC Micro, will gather today to catch up and reminisce about a time when Britain led the way in the domestic computing revolution.
Acorn Computers co-founder Hermann Hauser and Acorn hardware designer Steve Furber - now ICL Professor of Computer Engineering at the School of Computer Science at the University of Manchester - will be joined by erstwhile BBC staffers John Radcliffe and David Allen at the Science Museum.
Furber was the BBC Micro's principal designer. Allen was Producer of the BBC TV show Micro Live, part of the Corporation's Computer Literacy Project, itself an attempt to get Britons up to speed with the silicon revolution and the raison d'etre of the BBC Micro itself. Radcliffe was Executive Producer overseeing the Project as a whole.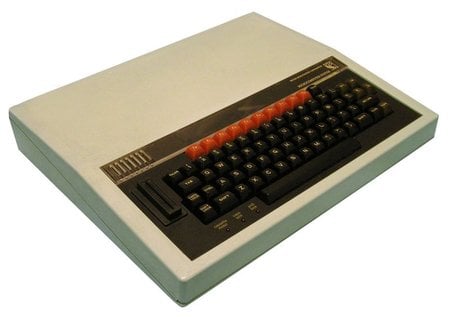 Acorn's BBC Micro: 32KB memory lane
Acorn developed the machine that would become the BBC Micro as the successor to its Atom home computer. Dubbed the Proton, the prototype was show to Radcliffe and other BBC executives who were looking for a machine on which to found the Computer Literacy Project. They had approached other UK computer makers, including Sinclair Research and Dragon Data, but found the Proton more to their liking.
The BBC Micro made it to market in late 1981 in two forms the Model A and the Model B. The B was the most desirable but more expensive of the two, with 32KB of memory to the A's 16KB, and a wider range of graphics modes, making it better for games.
That cemented its popularity among hordes of schoolboys of the time, who quickly cottoned on to the pleasures of zapping aliens or accruing wealth in Elite in preference to programming. So while the BBC's Project may not have engendered computer literacy in the way the Corporation originally hoped, it nonetheless had the desired effect of creating a new generation of computer nerds.