Apple's Time Machine now works as advertised
USB drive backup from Airport base station
---
Apple has finally opened OS X Leopard's Time Machine wireless backup capability to disk drives lacking the glossy plastic anointment of Cupertino.
With a Wednesday release of software updates, Time Machine can now recognize a USB hard drive connected to a wireless network as valid backup disk. That is — assuming the drive is hooked up to Apple's latest Airport Extreme 802.11n Base Station.
After installing Time Machine and AirPort updates version 1.0 (and updating the Airport firmware), USB drives will have equal access to Time Machine's wireless backup skills as Apple's own Time Capsule appliance.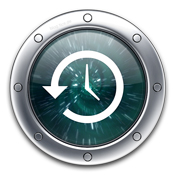 Before Leopard was released to the public, Apple advertised a wireless backup option for Time Machine from the get-go. Last Oct., however, Apple not only mysteriously killed the feature but (if you don't mind us getting historical) rubbed out every past reference of the feature like it was Hatshepsut's name on an obelisk. In cruder terms, Apple went 18th Dynasty Egypt on its ass.
Apple later began shipping Time Capsule as the only practical way to use Time Machine without physically plugging a hard disk into a computer.
It's nice to see Apple programmers getting back to Leopard after lavishing so much attention on the iPhone. The update is available via the Software Update application, or as a download at the Apple Support web site. ®
Bootnote
In order to update the Airport firmware, launch Airport Utility (Applications->Utilities->Airport Utility) after installing the update. This will prompt the user to apply the 7.3.1 firmware update to the base station.