Mac OS X Tiger out, Leopard back in
Upgrade follows downgrade follows upgrade
I couldn't resist. I went back to Leopard. I've been running Apple's latest operating system for well over a month now, originally 10.5.1 and now 10.5.2, with no untoward effects.
This wasn't always the case. In a past post, I explained why mysterious Spotlight crashes had forced me to downgrade to Tiger. But I found myself missing Leopard's slicker user interface. And with so many software developers now releasing Leopard-specific versions of their apps, it was clear I was at a turning point: to stay with 'old' Mac OS X and an ever-dwindling array of compatible third-party apps, or to try and make Leopard work for me.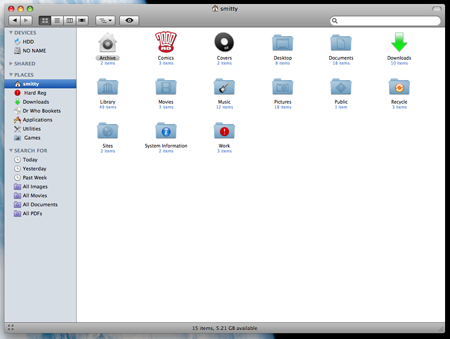 The iTunes-like Finder I like
With 10.5.2 on the horizon, I chose the latter.
Thinking about the issues I'd had the first time round, I made the assumption that my problems were probably more a result of incompatible third-party apps than Apple's own code. So I decided to ditch all those without Leopard-compatible versions. So, out went Microsoft Office, Adobe Photoshop CS and InDesign CS and a couple of utilities.
As before, I backed up my data, wiped my MacBook Pro's hard drive, installed Leopard afresh, allowed it to update to 10.5.1 by download, and then put all my data back. Finally, I reinstalled all the apps and utilities I'd been using before — BareBones' TextWrangler, Elgato's Turbo264 and EyeTV, Adium, Rogue Amoeba's Audio Hijack, MPEG Streamclip and others — this time ensuring I had the very latest versions.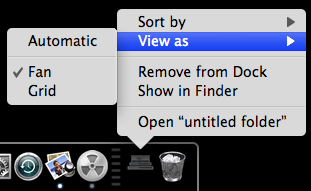 Curves
I had a copy of Apple's iWork kicking around, so I installed that too to provide Office-compatibilty. Its Keynote, Pages and Numbers apps are more than capable of reading, respectively, PowerPoint, Word and Excel files and writing them too. If you're a heavy duty Office user, you may not find them acceptible substitutes, but they allow me to send and receive budget spreadsheets and to read the various .doc and .ppt files I get sent by companies' PR agents.
All my writing's done in a text editor, TextWrangler, so I haven't used Word in earnest for ages.