Mac OS X Tiger out, Leopard back in
Upgrade follows downgrade follows upgrade
At the time of my return to Leopard, Adobe had yet to release fully 10.5-compatible versions of Photoshop and InDesign. Even if they had, a quick look at what the company's charging for these apps put me off. I'd look for some alternatives instead. Any suggestions, folks?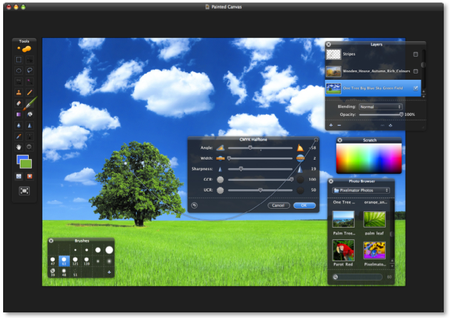 Pixelmator at work
InDesign remains an issue — I've got a number of documents I'm producing using this DTP app, and I'll have more to do — but I've relegated it to my old PowerBook G4 for the time being. However, I've replaced Photoshop with Pixelmator, which is (almost) as capable — for me — as the app it has replaced. It's new, a little buggy, but I can get 95 per cent of the image manipulation work I need to do for Register Hardware done with it.
And at $59 it's literally a fraction of the price of Photoshop.
More to the point, not using the old apps has certainly cleared up the crashes. I experienced these under a fresh 10.5.1 install before, but performing the same upgrade to 10.5.1 this time — minus the older apps — has proved trouble free. The upgrade to 10.5.2 went smoothly too.
And how has Leopard itself performed? Well, I'd say. I like the OS' revamped iTunes-style Finder interface, and the ability to look inside documents just by selecting them and hitting the spacebar is a godsend for people who have stacks of PDFs and the like that they refer to.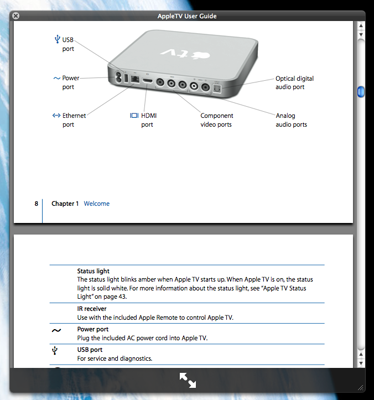 QuickView is a godsend
Now that 10.5.2 allows you eliminate earlier versions' translucent menu bar, the whole UI looks much better. And I've got the 2D dock back thanks to TinkerTool. The update also allows me to use old-style contents listings for Docked folders — I've never been keen on Leopard's Fan and Grid views, but a good OS should offer choices and 10.5.2 does.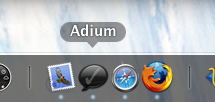 More curves
These and Leopard's other GUI tweaks like curved menus and Dock highlights haven't degraded my machine's performance, and I don't seem to have encountered the wireless reception problems other Leopard users have encountered. But then that's been a recurring theme with Mac OS X 10 upgrades going way back to the early versions.
Time Machine remains a good in-the-background back-up tool, though I'd like to see the ability to limit its ability to grab as much space as is available on the back-up drive to a user-defined size.
If you're considering an update to Leopard, I'd recommend you check the 10.5 compatibility of the apps you use most, and hold fire if appropriate updates aren't ready yet. Plenty are, and the changes Apple's made under the hood means Leopard is the new foundation for the future.