Cheap as chips wind-up MP3 player
Batteries not included, or required
Trevor Baylis' hand-cranked media player was a technological innovation upon its release. However, you can now bag yourself a cheaper alternative - provided you don't mind losing some features.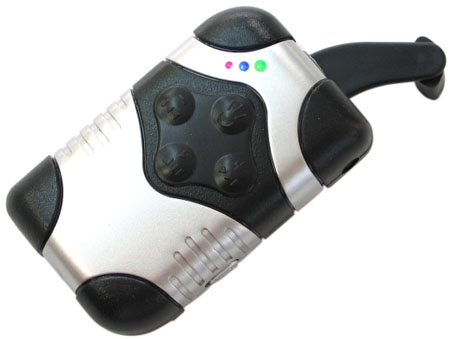 Thanko's Cranking MP3 Player
Online retailer GeekStuff4U.com is currently selling the Cranking MP3 Player, which is manufactured by Japanese outfit Thanko, for around £30.
Similar to Baylis' version, the Thanko gadget doesn't require you to fumble around with AA batteries or power cables – just crank the handle for about 60 seconds and you'll get around ten minutes of music-playback juice.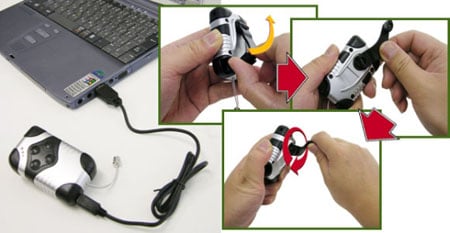 Chuck out your batteries and chargers
Unlike Baylis' player, this latest wind-up gadget doesn't sport a display - track-selection buttons are built into the player's front instead. The Cranking MP3 Player doesn't play videos either, but does support both MP3 and WMA music tracks.
Since there's no slot for external memory cards on the Cranking MP3 Player, tracks have to be loaded onto the 1GB of Flash memory from your PC over USB.
The Cranking MP3 Player is available now online for $62 (£30/€45). And no, the price isn't a wind-up…