Picketers maul IBM in Sadville
One virtually out - all virtually out!
"I can't believe that governments are going tolerate these changes in power balance that online communities create," gasped Brian Eno last week, in conversation with Clay Shirky. The two were at the ICA in London, marvelling (picture below) at the "emergent" power of networks *. But will global corporations soon be cowering before the mighty, virtual mob too?
We'll soon find out. Italian IBM staff are once again staging industrial action in Sadville, Linden Labs' pyramid scheme online virtual world today. The Rappresentanza Sindacale Unitaria (RSU), which represents 9,000 Italian IBM staff and their avatars, is taking the action in protest against an outsourcing deal with AT&T.
Last autumn, RSU members picketed virtual islands in Sadville, depriving IBM of literally tens of cents of revenue. It looked a bit like this: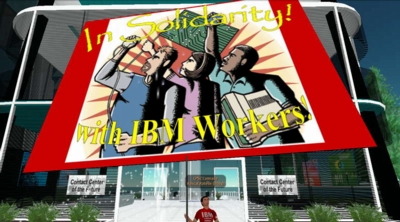 IBM staffer pickets IBM's Sadville nerve center - click to enlarge
This time, union activists have organised a striker's kit for would-be virtual pickets.
Not surprisingly, the "virtual" industrial action has already been lauded by outlets traditionally sympathetic to employers. The Economist credited last autumn's Sadville action for a swift reversal in policy.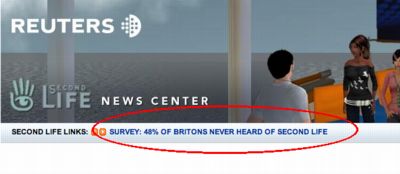 It's almost as if IBM prefer its staff's industrial action remains in the land of the Furry and Flying Penis. It's taking place, literally, on "Union Island".
Cross-furry interoperability
IBM's involvement in Linden Labs is the legacy of its chief space cadet Irving Wladawsky-Berger, who threw millions of dollars of resources into building up a presence. Wladawsky-Berger has now departed, but his successors at Big Blue have continued to give the virtual world, which most of the real world safely ignores, a high priority.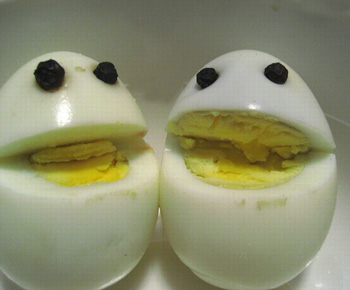 Brian Eno and Clay Shirky at the ICA last week Credit: Morgan Tepsic
Last autumn, IBM announced a joint agreement with Linden Labs to "drive open standards and interoperability to enable avatars - the online persona of visitors to these online worlds - to move from one virtual world to another with ease, much like you can move from one website to another on the Internet today."
And that folks, is why you pay your IBM Software Maintenance fees. ®
*Bootnote:
Poor beleagured governments - they've only got the guns, tanks and tear gas. And your ID.